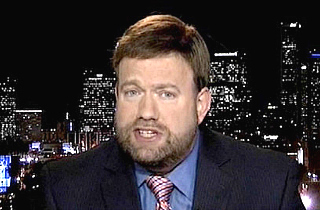 Republican pollster Frank Luntz took a not-so-indirect shot at Rand Paul for recent comments the Kentucky senator made in an interview regarding the Obama administration's response to the Ebola outbreak.
In the interview with Breitbart News, Paul charges that the administration is "downplaying and underplaying" the threat Ebola is to the U.S. "They keep emphasizing that it's so hard to transmit. Well if it's so hard to transmit why are doctors getting it with masks, gloves, boots and hats—the whole works?" Paul said.
Josh Marshall wrote a column at Talking Points Memo referencing that interview and comments from other Obama critics (including Fox News anchor Gregg Jarrett) on Ebola.
Luntz tweeted the link to the TPM column on Monday, saying, "Seriously, guys, can we please stop using Ebola as political ammo? It just makes you look stupid."
Dr. Anthony Fauci of the National Institute of Allergy and Infectious Diseases rebutted Paul's remarks on CBS's Face the Nation on Sunday. "I don't think that there is data to tell us that that is a correct statement, with all due respect," Fauci said of Paul's suggestion that Ebola may be transmitted more easily than is believed.
Thomas Eric Duncan, who was the first patient to be officially diagnosed with Ebola in the U.S. since the epidemic in West Africa, died on Wednesday.
Luntz's tweet below:
Seriously, guys, can we please stop using #Ebola as political ammo? It just makes you look stupid.

— Frank Luntz (@FrankLuntz) October 7, 2014
UPDATE — Friday, 11:30 a.m. ET: Luntz asked that we include a tweet clarifying that he wasn't "singling out" Paul:
.@eScarry Thanks for the coverage, Eddie.

To clarify: I wasn't singling out Rand, more so anyone who politicizes Ebola. ('Obama's Katrina')

— Frank Luntz (@FrankLuntz) October 9, 2014
[Photo via Fox News/screen grab]
— —
>> Follow Eddie Scarry (@eScarry) on Twitter
Have a tip we should know? tips@mediaite.com