'Fresh Prince' Actress to 'Media Ho' Stacey Dash: You're Putting the Struggle 'Way Back'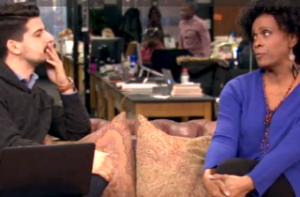 Fresh Prince actress Janet Huber has been on a roll lately, beefing with other celebrities seemingly indiscriminately. In an interview with Alex Miranda of HuffPost Live, she criticized Stacey Dash for her comments following the #OscarsSoWhite backlash. It is worth noting that Dash slammed Jada Pinkett Smith for boycotting the Oscars, which Huber did, too, before then roasting Dash for doing it.
The way Dash responded to Pinkett Smith's boycott announcement seems to be what Huber took umbrage at. Celebrities such as Roland Martin have also taken issue with her stance that channels, outlets, and publications geared toward people of color should be dismantled; some, like Donald Trump, have issued statements of support for Dance and her assertion, which she has no intention of retracting. Even BET has responded, sweetly reminding Dash and the public that she has had plentiful involvement with their channel in the past.
Huber touched on that, too, when she said, "Somebody needs to slap the little bit of black she got on her off of her, okay? The little bit of black she got on her, off of her, because girlfriend has worked on BET more than most actresses have."
She's hardly the first person to suggest that Dash's comments were so treasonous that she's shouldn't qualify as black anymore.
She went on, "She absolutely puts the struggle way back, way back. It's just rude and wrong. If we didn't have BET, if we didn't have those kinds of awards, we'd have nothing. We'd have nothing to honor those wonderful performances. And as far as Black History Month is concerned, I don't even need to touch that because it's so stupid."
Seeing Aunt Viv and Dionne spar is really shaking me up, to be completely honest.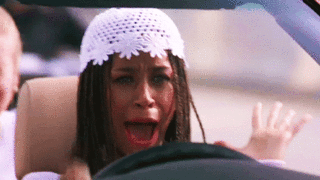 [images via screengrab, Giphy]
For more clueless Clueless commentary from Lindsey, follow her on Twitter.
Have a tip we should know? tips@mediaite.com