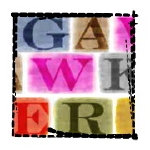 Last fall, after laying off 19 employees, Gawker head Nick Denton predicted the end of media as we know it! Turns out Denton may have overstated matters, at least where Gawker is concerned. Denton is now reporting a 45% increase in advertising revenue. Says Denton:
"Sometimes there's consolation to be found in congenital pessimism; I'd rather be wrong and thriving than right and dead."
Political and media consultant (also Mediaite contributor) Peter Feld points out in the comments section of Denton's post, takes a more cynical view:
I think it was clear at the time — to many — that the dire prediction was intentionally overstated to provide the twin benefits of being provocative (generating ink and pixels) and justifying harsh layoffs and pay cuts that were win-win (you come out ahead whether they were needed or not). In other words, that pessimism was not so much congenital as it was strategic.
Either way, looks like Gawker Media is putting all that extra revenue to good use. When we contacted Denton earlier to find out if there was any truth to the rumor that Bonnie Fuller had approached him about working there — more on that below — he told us that the site would be adding a number of names to the roster: Joanna Stern from Laptop will be joining Gizmodo, and a senior editor from The Onion has apparently been hired at Jalopnik. They join recent hires Richard Rushfield, who is going to Gawker from the LA Times, and Radar's John Cook who also joined the boy's club back in March.
As for the rumors that Bonnie Fuller was interested in joining the Gawker fold, Denton tells us that while he'd heard through a third party she was interested "we had no direct conversation. And I never 'declined' her."
Have a tip we should know? tips@mediaite.com