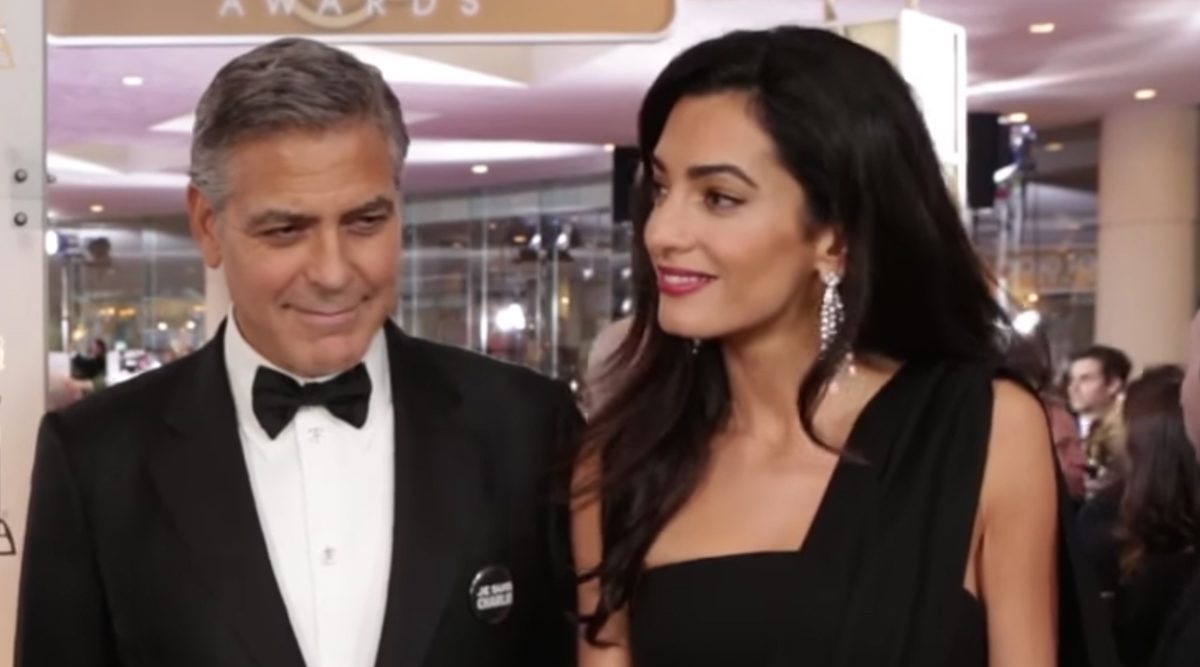 It was only hours after the tragic shooting in Parkland, Florida before right-leaning outlets began preemptively moaning about the inherent hypocrisy of Hollywood celebrities, with their calls for gun control and yet, in extreme cases, private security details.
Well, Sean Hannity will certainly have something to talk about tonight. George Clooney and Amal Clooney have pledged $500k to the forthcoming gun control march, March For Our Lives, which will occur in Washington D.C. in March 24.
According to a statement obtained by US Weekly, the celebrity couple has also said they will actually be attending the march, which was a brainchild of several of the Parkland shooting victims.
"Amal and I are so inspired by the courage and eloquence of these young men and women from Stoneman Douglas High School," George Clooney wrote.
"Our family will be there on March 24 to stand side by side with this incredible generation of young people from all over the country, and in the name of our children Ella and Alexander, we're donating 500,000 dollars to help pay for this groundbreaking event. Our children's lives depend on it."
In addition to the forthcoming march, Women's March organizers have arranged a student and teacher walkout for March 17.
[image via screenshot]
—
Follow Lawrence Bonk (@sidescrollers) on Twitter
Have a tip we should know? [email protected]