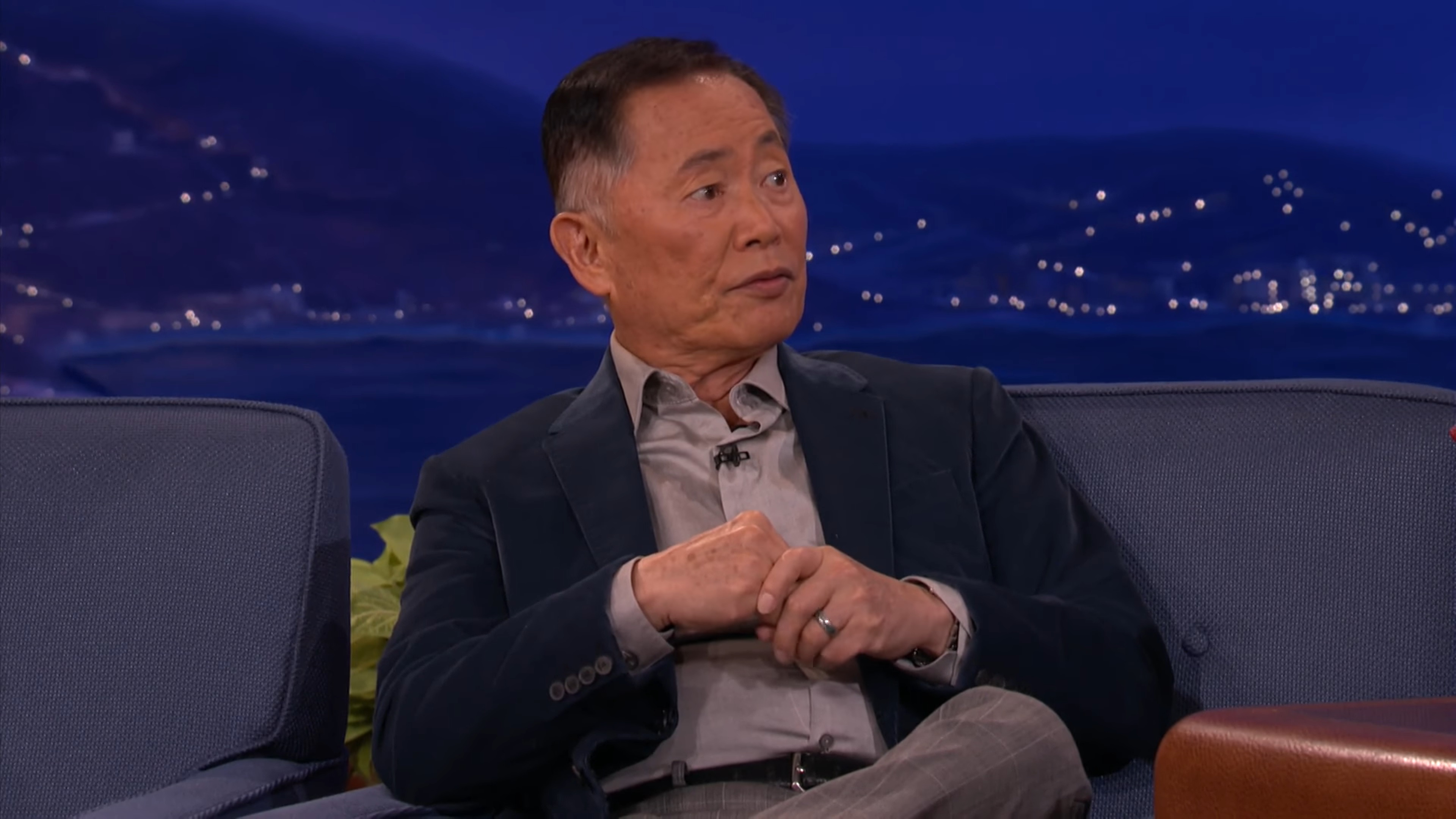 More than six months after allegations of sexual assault were first raised against actor George Takei, his accuser is now admitting he is uncertain of the details.
Former model Scott Brunton brought the story to The Hollywood Reporter, which published it in November 2011, but an investigation in the Observer Thursday indicates he may be fuzzy on exactly what occurred during an evening he spent with Takei.
In his initial account told in THR, Brunton recalls a night back in 1981 following a break-up with his live-in boyfriend when Takei, who had become a friend of Brunton's, invited him out for dinner, drinks and a play to cheer him up. As the night wrapped up, Brunton says Takei asked him if he'd like to join him at his condo for more drinks, and Brunton accepted the offer.
After drinking two cocktails mixed by Takei, Brunton says he felt dizzy and was directed to a bean bag chair where he thinks he passed out. Because of his body's reaction to the drinks, he told The Oregonian, "I know unequivocally he spiked my drink," adding that "it takes a lot more than two drinks to put me out."
Upon waking, Brunton claims he found his pants around his ankles with Takei on top of him, groping him. That's when Brunton says he resisted the advances, got in his car and left.
Journalist Shane Snow, who tried to sort out the details for the Observer after noticing discrepancies within Brunton's various iterations of the story to the media, spoke with him in an effort to clear things up.
Brunton told Snow that the question of whether he'd been drugged by Takei didn't even come up until he started hearing more about date rape drugs and assault cases like those committed by Bill Cosby. During his night with Takei, Brunton said at first, he thought he had just had too much to drink.
He also told Snow that regarding the details of the night, he will "always wonder" what exactly occurred.
In an attempt to find answers, Snow took the details of the night and Brunton's symptoms to a toxicologist at Rutgers Medical School and a date rape case expert at Principal Forensic Toxicology & Drugs, a London consulting firm. Both concluded that there were probably no drugs involved, but that the symptoms were more likely caused by heavy drinking in a limited time frame.
Investigating the case further, Snow pushed Brunton to say with certainty whether he recalled the alleged touching from Takei, and he eventually conceded that he did not remember it.
Takei flatly denied the allegations when they were initially reported by THR, tweeting that he's not sure he even remembers Brunton.
"The events he describes back in the 1980s simply did not occur, and I do not know why he has claimed them now," Takei said last November. "I have wracked my brain to ask if I remember Mr. Brunton, and I cannot say I do."
[Image via screengrab]
Follow Amy Russo on Twitter: @amymrusso
Have a tip we should know? tips@mediaite.com