Giuliani Rips Into Cohen for Secretly Recording Trump: 'Ultimate Betrayal of Trust'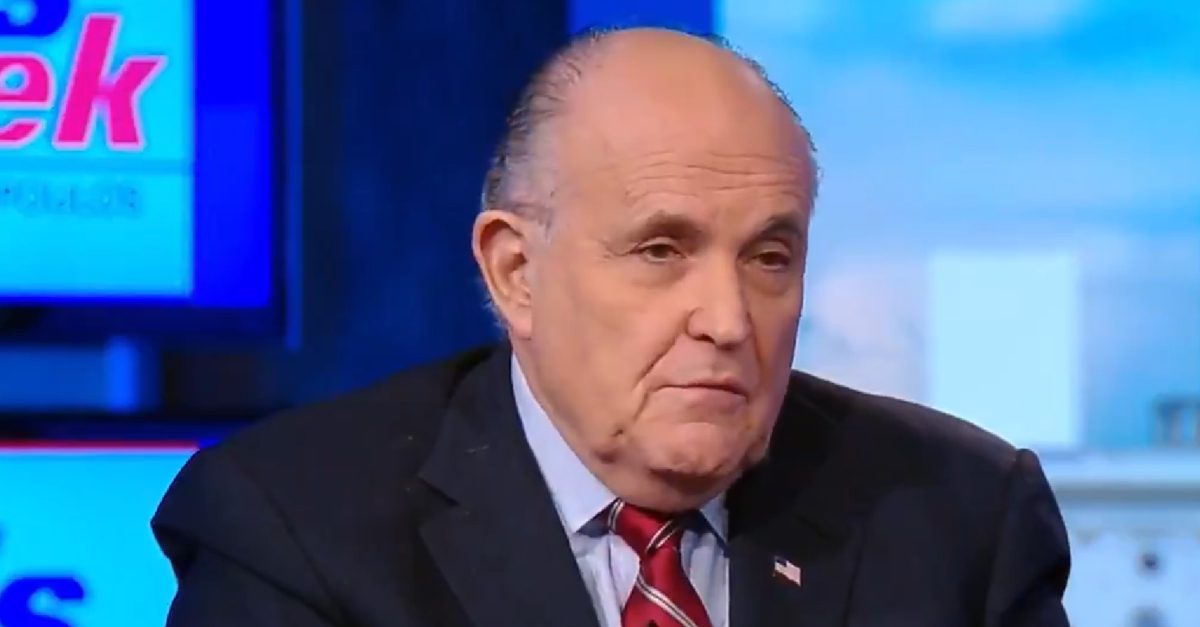 Once again, Rudy Giuliani is blasting Michael Cohen for his "ultimate betrayal of trust" by secretly recording President Trump.
The former New York mayor-turned-Trump attorney gave an extensive to The Hill on Thursday, during which, he demanded an investigation of Robert Mueller while rejecting the notion of any talk between the president and the special counsel. At one point, Giuliani went off on Cohen by questioning if he was ever loyal to Trump if he was secretly recording his old boss.
"[Cohen] should be summarily disbarred," Giuliani proclaimed. "In some states, what he did would be a felony, which is taping someone without permission."
Giuliani continued by saying Cohen is "going to lie his head off to keep himself out of jail," and he ripped the former Trump attorney apart for claiming he used to be loyal to Trump during his sentencing hearing.
"He just lied the other day — he stood up and he said 'I was fiercely loyal to Donald Trump' — no he wasn't, he taped him surreptitiously while he was 'fiercely loyal'…he hid it and he disclosed it, which is maybe a bigger sin for a lawyer than a crime, it's the ultimate betrayal of trust."
Cohen's legal troubles caused a major firestorm for Trump this month after federal investigators implicated the president as being directly involved in his lawyer's illegal hush money scheme on his behalf. On a separate note, Cohen became a news flashpoint again several hours ago due to reports that his cell phone service was traced back to Prague in the summer of 2016, for a possible meeting with Russian sources — a charge he denies.
Giuliani has been slamming Cohen a lot over the last few days, but here's your obligatory reminder that Giuliani once had a high opinion of him until he turned against the president.
— —
>> Follow Ken Meyer (@KenMeyer91) on Twitter
Have a tip we should know? tips@mediaite.com