'Government Cannot Bully Companies': Glenn Beck Sides With Apple in FBI Encryption Fight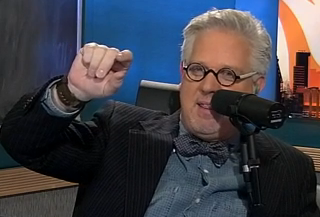 Conservative commentator Glenn Beck is applauding Apple's decision to fight an FBI court order to provide backdoor access to the San Bernardino killer's iPhone.
For the past day and a half, Apple CEO Tim Cook has caused shockwaves after saying that providing an unprecedented level of access to the phone was government overreach that would compromise the security of Apple's customers. Apple's decision has already been slammed by presidential candidates and media figures alike, but Beck blasted the attempted "abuse of power" as "insanity" in an extensive Facebook post.
"If they make a back door it is only a matter of time before the 'bad guys' get it," Beck wrote. "I also do not believe that the 'bad guys' will always only be out side of our government. Our founders had a healthy fear of abusive government. We need to have some of that."
Beck went on to say that American citizens have already given up many liberties in the name of security over the past few years, and that Apple was drawing the Constitutional line people need.
"No matter how many bills or laws are created that have 'USA,' 'patriot' or 'we love America more than you' in the title, we are no longer blindly following reckless and foolish politicians who don't know the first thing about, security, high tech or frankly the Constitution…We must not trade our liberty for a false sense of security. I stand with Apple and I encourage you to do the same."
You can read Beck's post in full below.
[image via screengrab]
Have a tip we should know? tips@mediaite.com