Van Susteren: White House Trying To 'Punish' Fox For Benghazi, Time To 'Grow Up!'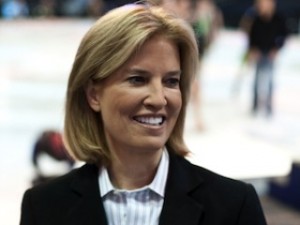 A few weeks ago, Fox News host Greta Van Susteren took to her blog, GretaWire, to note that the "Obama Administration is trying to punish Fox News Channel" for its persistent coverage of the White House response to the attack on the U.S. consulate in Benghazi. On Wednesday, she reiterated that assertion in another blog post, telling the administration that it's time to "grow up."
RELATED: Greta Van Susteren: 'Of Course The Obama Administration Is Trying To Punish Fox News Channel'
"The Obama Administration is playing dirty," Van Susteren wrote. "Trying to put a price tag on access — either a news organization plays ball and accepts what they dish out without challenge, or the news organization is excluded, punished."
She went on argue that the White House has been "fighting" with them on the getting the facts surrounding the issue. She asked, "And why do I say the Obama Administration should grow up?"
And offered the answer:
Because the Obama Administration is trying to punish Fox for trying to get the facts from the Administration (do I need to remind anyone that 4 Americans were murdered?) The Administration in what looks like a coordinated effort is denying Fox access to information that they are handing out to other news organizations. Why exclude Fox? That is simple – to punish — to try to teach us a lesson not to pry, not to look further for facts.
Van Susteren further offered some reasons behind her conclusion, namely that Fox was left out of a phone call, a briefing and the distribution list for a memo. Emphasizing that it's her personal view — not that of Fox — Van Susteren stated that "the Administration is acting in a disgraceful manner."
Read her full post over at GretaWire.
Have a tip we should know? tips@mediaite.com