Hannity is Back on Twitter to Expose 'Deepstategate': 'Can't Get Rid of Me That Easy'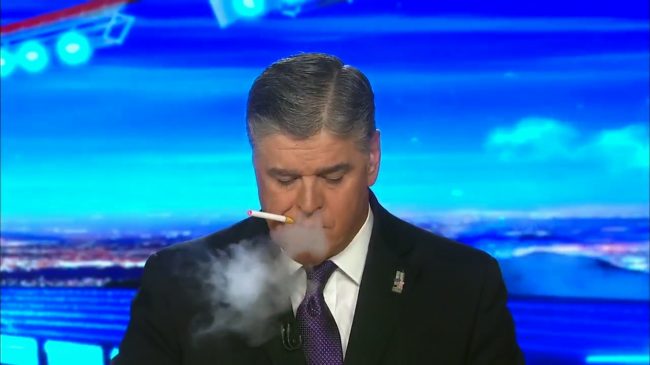 Fox News host Sean Hannity announced that he has logged back onto Twitter to expose "deepstategate," as his formerly compromised account appears to be back to normal.
Hannity's profile went off the grid for several hours Friday night after it was apparently "briefly compromised," according to Twitter.
"While we normally do not discuss individual accounts, for privacy and security reasons, we have permission from the account owner to confirm that account was briefly compromised," Twitter said in an email to ABC.
However, after some strange, confusing tweets — including references to a Form Submission 1649 — the Fox News host declared he's "baaaccckk" and tweeted the following to his loyal followers:
I'm baaaccckk… a lot to say- Thanks for the support all you deplorable, irredeemables. Can't get rid of me that easy. Too much work to do exposing #deepstategate—Monday's a big day…tick tock.

— Sean Hannity (@seanhannity) January 28, 2018
Hilariously, wild conspiracy theories began cropping up among conservatives after Hannity's account went dark. Infowars host Alex Jones declared the deep state was responsible, tweeting, "The Deep State is in panic! Hannity disappears from Twitter after eerie tweet."
Other took it a step further and began investigating the number "1649,"as it was the last thing the pundit tweeted.

CORRECTION: This article originally claimed the Fox News PR team had provided a statement to ABC on Hannity's Twitter account. The quote in question actually came from Twitter via an email to ABC. Per ABC, Fox News referred any questions on the matter to Twitter. We regret the error and this has now been corrected.
[image via screengrab]
Follow the author on Twitter (@calebecarma).
Have a tip we should know? tips@mediaite.com