Hannity's Promise to Go 12 Hours Without Engaging in 'Petty Political' Fights Falls Short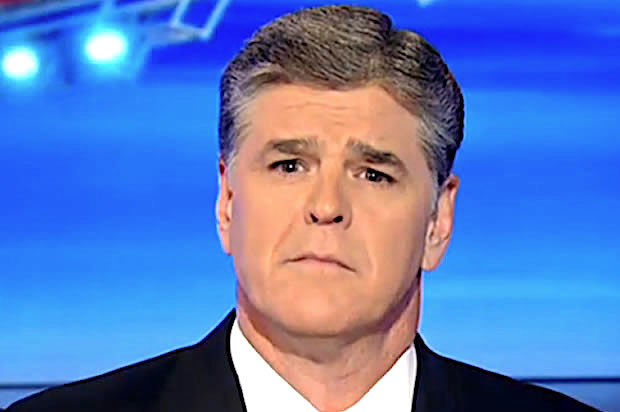 On Tuesday afternoon, following the news that North Korea had successfully developed miniaturized nuclear warheads for their missiles, Fox News host Sean Hannity took to Twitter to make a vow. He said that in light of the North Korean threat, he issued a 12-hour cease fire when it came to getting into political squabbles and called on others to join him.
In light of dangerous NKorea threat, I'm stopping all petty political disagreements for at least next 12 hours. Let's see what others do.

— Sean Hannity (@seanhannity) August 8, 2017
Well, he made it two-thirds of the way.
After a relatively subdued broadcast of his Fox News program aired Tuesday night, Hannity jumped on Twitter and decided to attack Senate Majority Leader Mitch McConnell over McConnell's comments about President Trump's "excessive expectations' on health care.
@SenateMajLdr No Senator, YOU are a WEAK, SPINELESS leader who does not keep his word and you need to Retire! https://t.co/X85QQV3WOG

— Sean Hannity (@seanhannity) August 9, 2017
Come on, Sean. Really? You were sooooo close! You couldn't wait another four hours before shooting off that mean tweet?
[image via screengrab]
—
Follow Justin Baragona on Twitter: @justinbaragona
Have a tip we should know? [email protected]
---