Health Inspectors Find 'High Priority' Violations at Trump's Mar-a-Lago Club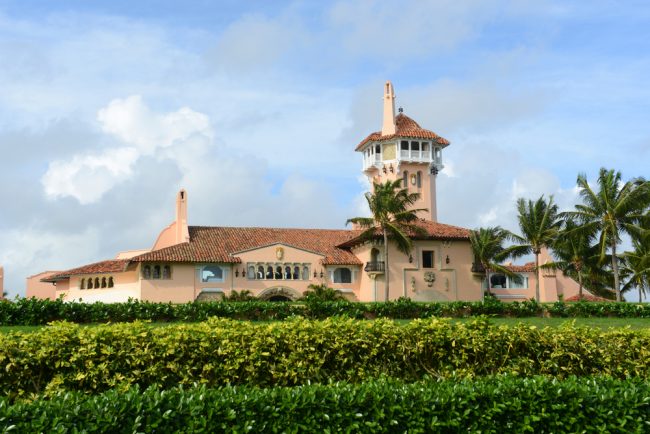 Members of President Donald Trump's private club, Mar-a-Lago, may need to watch what they eat, at least according to the latest health inspector report for the club's restaurant, The Miami Herald's reported.
The inspection, which took place on January 26th, a couple weeks before Japanese Prime Minister Shinzo Abe dined there during meetings with Trump, found 13 different violations (three are filed separately due to what looks like different parts of the club being listed separately). Most alarmingly, several are "high priority" violations that deal with food safety, including improper handling and storage of meats and fish.
The restaurant's "reach-in" and "walk-in" coolers were both said to be "not maintained in good repair," with meats being stored at dangerously high temperatures (41°F is the highest that it should be). Some examples include shrimp (49°F), hamburgers (49°F), turkey (50°F), octopus (50°F), hot dogs (49°),  "poultry" (49°F), duck (50°F), beef (50°F), and, most alarmingly, ham at 57°F. At least for the walk-in unit, a technician was called over, at which point they discovered it was on an incorrect "defrost" setting.
In addition, fish to be served raw or undercooked had "not undergone proper parasite destruction." The issue was addressed on-site, either by cooking or throwing out the fish.
Lesser violations included the shelves of the walk-in unit rusting, as well as an ice making machine being outdoors, and hot water not being provided at the employee hand washing sink. That last one was fixed while the inspectors were on site.
It costs $200,000 to join Mar-a-Lago. The club's general manager did not respond to The Miami Herald's request for comment.
[Photo: Shutterstock]
Have a tip we should know? tips@mediaite.com