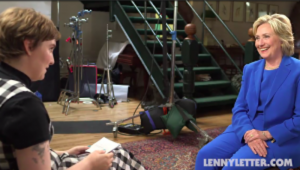 Barack Obama's rise to the presidency starting in 2007 was a freight train that couldn't be stopped. Not only was he a fresh, relatively young, electric campaigner, but obviously an historic one in becoming America's first black president.
We can agree or disagree on the president's positions, approach or management skills since his tenure began in 2009. That's a conversation for another time in another publication. But when looking at Mr. Obama's decisions from a PR perspective, whether it be campaigning-for-a-cause while in office or running to be re-elected, one has to be impressed with his forward-thinking, outside-the-political-bubble instincts. Take his Between Two Ferns decision, for example. Many in conservative media outlets mocked the president for participating in a skit that they felt was beneath the office. The move to appear in the skit with Zach Galifianakis (The Hangover ) was done to help sell his health care law to millennials, which was mightily struggling to get the attention of the young adults needed to sustain the law.
But as criticism of the president's decision to do Ferns piled up, a funny thing happened: Seemingly everybody was paying attention in a way no Sunday political show appearances or interviews in Time or The New York Times ever could, at least to the young audience targeted. And in the end, nearly 12 million people watched.
Fast forward to 2015, where Hillary Clinton is mightily struggling in general. We all know the core reason why: A solid majority or Americans just don't trust her or like her, which is like…important to those looking to get elected. And she's is particularly losing badly in the polls to Bernie Sanders when it comes to the millennial vote (along with the votes of those living in Iowa and New Hampshire). The easiest evidence is in the overwhelming crowds coming to see the Vermont senator speak on college campuses…all while Mrs. Clinton seems to have trouble filling a high school gymnasium these days.
So what is Hillary's PR solution in selling herself in the same way the president did? No, not Between to Ferns. And no, not an appearance on Stephen Colbert like Joe Biden did two weeks ago (hailed here and everywhere else as a great interview showing the vice president as an authentic and conflicted on the question of whether he's running or not). Instead, Mrs. Clinton turned to the deplorable–and there really is no more appropriate word that applies here–Lena Dunham, the owner of one of HBO's least-watched original programs ever, Girls.
You remember Lena, right? She's the gal who fabricated a story about being raped on campus by blaming a Republican student named Barry (because broaching his political affiliation was crucial here). But after "Barry" pushed back and overwhelming evidence came forward showing Dunham to be a liar, her publisher (Random House) apologized for "the confusion" and even offered to pay Barry's legal fees (See: We know she lied, please don't sue us). Yet despite all of that, the Manhattan press corps still adores her (the New York Times alone has done over 400 articles mentioning Dunham, all of which have been positive) and Judd Apatow still has her back, so she somehow remains relevant enough for Team Clinton to believe she's the gateway to the hearts and minds of young people and/or women (an ABC/Washington post poll has Clinton down from 71 percent support among Democratic women in July to just 42 percent now). On cue, Clinton does an interview with Dunham for her new website, LennyLetter.com. Included on the publication this week includes advice on how to ask your Mom about the abortion she had…because that's edgy and stuff #askyourmother.
With the president, the upside in Between Two Ferns was enormous and he effectively reached his desired audience in the process. With Hillary, the primary takeaway is Dunham's question to the former First Lady, Senator and Secretary of State about whether or not she's seen Lenny Kravitz's penis (in Dunham's world, this passes as humor). Yup…Bernie voters will just be flocking to the Clinton Camp now. A close second on the takeaway front? Clinton's answer after Dunham asked about the best way to inspire voters in a political atmosphere "that can seem so cold," (the interviewer failed to mention she once compared Republicans to Nazis, but whatever). Hillary's response? "If you can't get excited, be pragmatic and do it anyway." That may be the most honest answer Hillary has given in months…
Ultimately, the thought here is that Clinton (like most adults over 40) had zero clue who Dunham was before deciding to sit down with her. This was likely a decision made by her relatively young campaign staff, who have done about as poor a job as you'll see to this point of all the candidates running outside of Team Bush. And whoever recommended Mrs. Clinton participate in an interview with someone with zero credibility–along with zero journalism experience–should really start updating their LinkedIn page, because this is yet another unforced error by a campaign that simply cannot get out of its own way.
The president does Between Two Ferns, looks like a PR genius by uniquely reaching millennials via digital media in compelling, sometimes hilarious fashion.
Hillary tries to do the same, but sits down with someone as talentless, untrustworthy and unlikable as she is.
And once again, we see the stark difference between the current president and someone who will never be one.
— —
Follow Joe Concha on Twitter @JoeConchaTV
Have a tip we should know? tips@mediaite.com