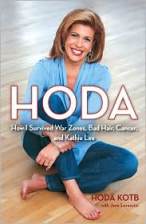 As honest as Hoda Kotb is as co-host of the Today show's fourth hour, her new book takes it to another level.
We talked to Kotb on Office Hours this week about beating cancer, working with Kathie Lee Gifford and more.
"She's the gift that keeps giving," said Kotb of her co-host, describing it like you "swallowed a truth pill and just started blurting out what you thought." The relationship has "developed over time," but the more she's gotten to know her "the more you like" her.
Kotb described her career moving from local market to local market, and eventually reporting for NBC News from dangerous war zones. But perhaps her biggest battle was with cancer in 2007. She told a story of a fan she met on the plane who gave her memorable advice. "Don't hog your journey, it's not just for you," he told her. "Think of how many people you could have helped."
And so she has, including writing this book. She also developed a mentality that helped her get ahead at work – "you can't scare me." With that new confidence, she put her name into the hat to land the 4th hour of Today, and the rest is history. "If I hadn't had gotten sick with cancer I don't think I would have been working on the show," she said.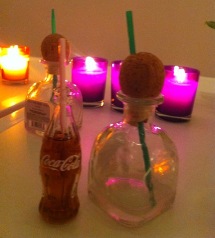 Earlier this week we went to her book party at the NYC townhouse of Donny Deutsch (here's a pic of the mini-cocktails – all the great food and drinks were from Callahan Catering). In attendance were Matt Lauer, Al Roker, Gifford and her husband Frank Gifford and Jeff Zucker, among others. Zucker is mentioned in the book as someone who was a big proponent of Kotb and the fourth hour of Today – and in her speech Monday night, she joked about writing the book before the show had a chance to be canceled. With Zucker making an exit soon, we asked if she really thought the show could be too.
She says the show is "safe." "We have strong numbers, we feel good about it," she said. "Jeff has been a cheerleader for us, which feels great."
We also asked her about the SNL portrayals of her and her show – and the frequency with which cast members playing her are replaced. "I am getting a little bit of a complex," she said. "When we first saw the SNL skits I was curious about who was faxing our exact scripts from our show to SNL."
Here's our full interview with Kotb:

—–
» Follow Steve Krakauer on Twitter
Have a tip we should know? tips@mediaite.com