'How Bad is This Going to Get?' Twitter Reacts to Ex-Soviet Spy's Presence at Trump Jr.'s Meeting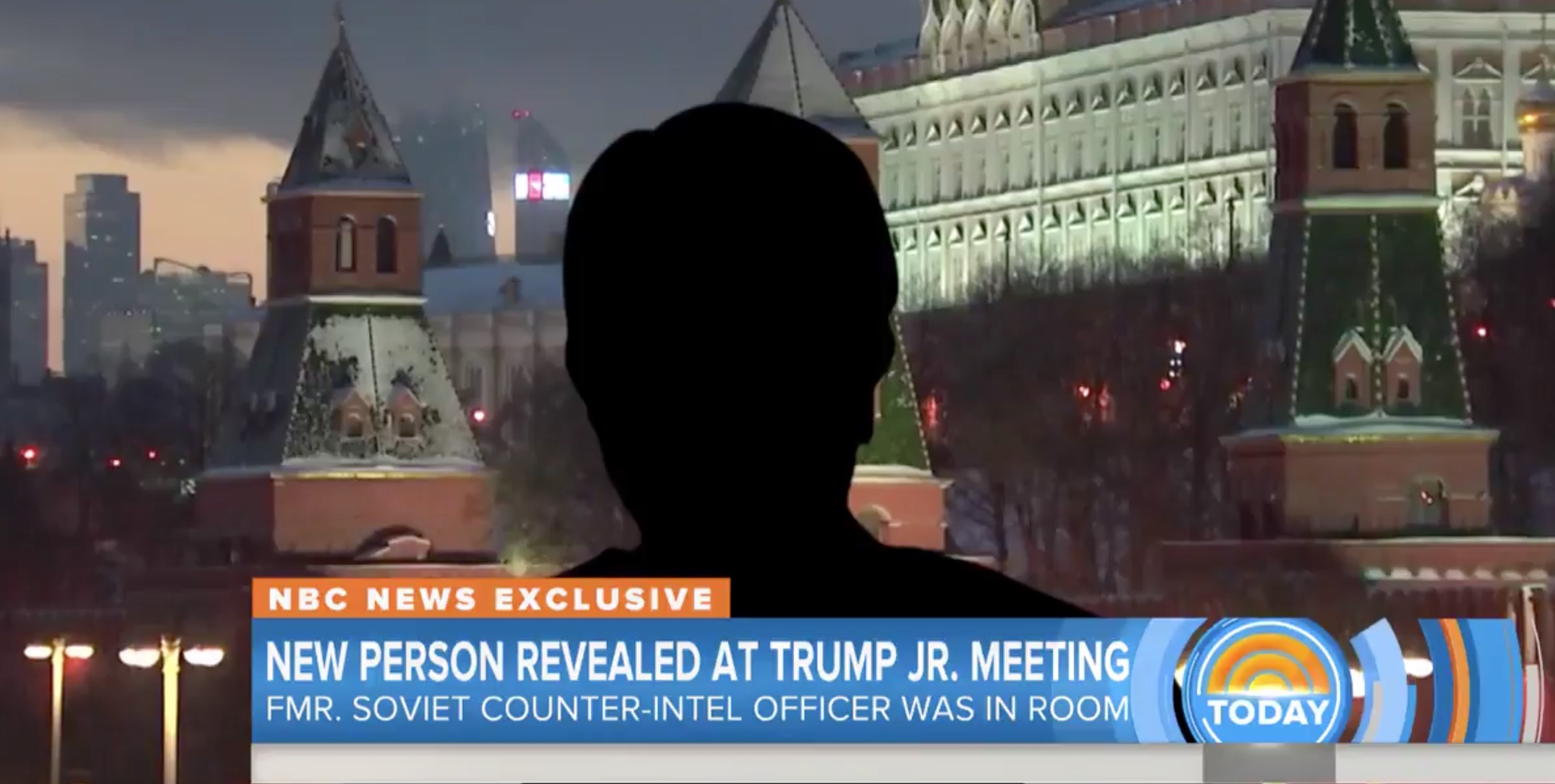 Once again, Twitter is reacting to the new revelations about the meeting Donald Trump Jr. and his father's campaign staff had with a Russian lawyer last year.
New reports indicate that when the president's son, Jared Kushner, and Paul Manafort met Natalia Veselnitskaya, there was a fifth person attending the discussions. This individual was reported to be a Russian-American lobbyist who used to serve as a Soviet counter-intelligence and military officer. It is possible that this former spy still has ties to the Russian intelligence community.
Since this story could prove to be the latest shakeup for the ongoing investigations into Russia, numerous people are taking to Twitter to deliver their first impressions:
Just how bad is this going to get?

What? What do you mean maybe I should sit down? https://t.co/tBgXSC1xTW

— Mark Joyella (@standupkid) July 14, 2017
So much for Don Jr.'s get it all out there and disclose everything strategy of a few days ago https://t.co/883mrM8Q62

— Philip Rucker (@PhilipRucker) July 14, 2017
This whole "real Americans in the heartland don't care" about Russian meddling in the election thing is getting tiresome.

— Jonah Goldberg (@JonahNRO) July 14, 2017
News breaking there was 5th person in room w @DonaldJTrumpJr an ex KGB-type. Still Not a crime, but he should tell all now to stop drip drip

— Geraldo Rivera (@GeraldoRivera) July 14, 2017
How many "whatabout Clinton!" or "nothing burger!" replies will this lead to? https://t.co/j9NQ1UECXA

— Marc Caputo (@MarcACaputo) July 14, 2017
If true, this would likely have appeared on Kushner's updated clearance form, and White House would've known days/weeks ago. https://t.co/wr5epRVADI

— Kyle Cheney (@kyledcheney) July 14, 2017
a quick look at everyone who is so far confirmed to have attended the meeting with Don Jr pic.twitter.com/lCgGU9FSuv

— Dave Itzkoff (@ditzkoff) July 14, 2017
Didn't see this in the Don Jr tweets https://t.co/6wzQsgJwFO

— Glenn Thrush (@GlennThrush) July 14, 2017
OK, but never forget: Hillary used a private server https://t.co/t8Kb98ym5O

— Jonathan Freedland (@Freedland) July 14, 2017
[Image via screengrab]
— —
>> Follow Ken Meyer (@KenMeyer91) on Twitter
Have a tip we should know? tips@mediaite.com