How to Watch the Giants-Bengals Monday Night Football Game Live Stream Online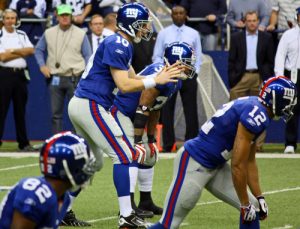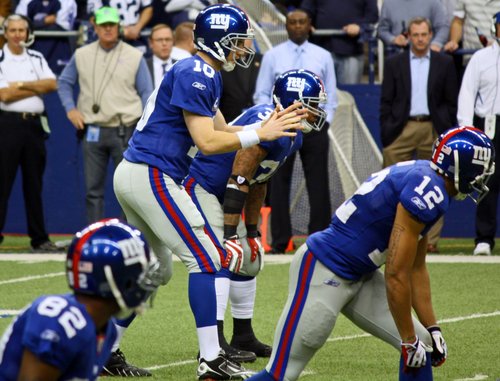 Monday Night Football heads to the Meadowlands this week, as the New York Giants welcome in the Cincinnati Bengals .
The AFC North-NFC East match-ups this season have been much more beneficial to the latter. Following Dallas's win over Pittsburgh Sunday, the NFC East now has an 8-1-1 record over AFC North squads.
The Giants undoubtedly hope that trend continues this week. Their division title hopes took a hit with the Dallas win on Sunday, as they now sit 2.5 games behind the Cowboys. But they're in good shape on the wild card front. With games against hapless Chicago and Cleveland coming up in the next two weeks, a win Monday would put the Giants in fantastic position to make the playoffs.
As for the Bengals, Pittsburgh and Baltimore's struggles have kept Cincinnati in the ballgame as they've sputtered to a 3-4-1 start. But a win over Big Blue on Monday would put the Bengals just a half game out of first in the division, and give them a real possibility of making the postseason for the sixth consecutive season.
Kickoff for is set for 8:30 p.m. ET. Sean McDonagh and Jon Gruden have the call. You can catch the action live on ESPN, or stream it online via WatchESPN on your pc, phone, or tablet. The NFL Mobile app offers another way to watch on your phone or tablet. Both apps can be downloaded from the Apple App Store, Google Play, and the Windows Store.
[image via Ken Durden – Shutterstock.com]
Have a tip we should know? tips@mediaite.com