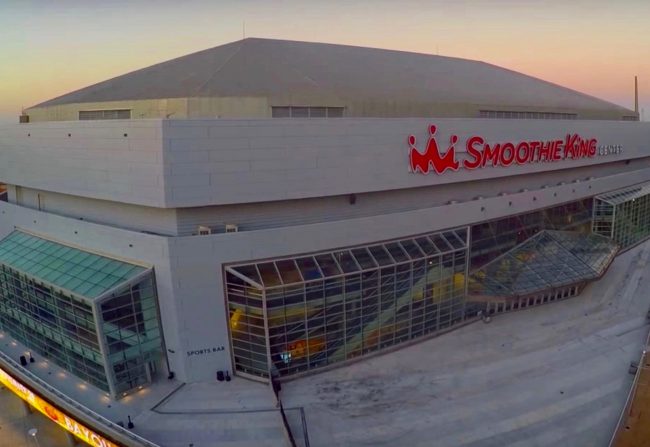 All-Star weekend concludes with the big East vs. West showdown, which has been played annually (with one exception) since 1951.
The West has defeated the East in five of the past six years. They'll look to make it six of seven with a lineup heavily stacked with Golden State Warriors. West head coach Steve Kerr (also Golden State coach) plans to have all four of his Warriors on the floor simultaneously for at least a portion of the game. Will the fifth player be Oklahoma City's Russell Westbrook? He's had a bitter feud with Kevin Durant ever since Durant left the Thunder to join Golden State. Will the two be on the floor together at any point?
As for the East, LeBron James leads the way, of course. He'll be joined in the starting lineup by Cavaliers teammate Kyrie Irving. Giannis Antetokounmpo should get plenty of attention as well.
Tipoff is shortly after 8:00 p.m. ET on TNT. The network will stream the event via its website, as well as the Watch TNT app. The stream can be accessed free with a cable subscription. Watch TNT can be downloaded via Apple's App Store, the Google Play Store, and the Windows Store.
[image via screengrab]
Have a tip we should know? tips@mediaite.com