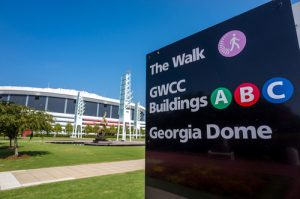 Championship Sunday begins with what could be a thrilling NFC title showdown between the Green Bay Packers and the Atlanta Falcons.
The Packers are on a run for the ages right now, having taken down New York and Dallas so far in the playoffs after reeling off six straight to close out the regular season. Green Bay prevailed 34-31 last week over the Cowboys in a classic. Yet another brilliant performance from quarterback Aaron Rodgers has garnered much of the headlines. But the Packers wouldn't have survived without two clutch kicks from Mason Crosby. He made an incredible 56 yarder with 1:44 left to play, and then followed up with a 51 yarder on the last play of the game. Now, improbably, they stand just one win away from the Super Bowl. Truly remarkable given that their season was all but finished at 4-6.
But as great as the Packers have been, they are 4.5 point underdogs on Sunday because the Falcons have been every bit as good of late, particularly at home. Led by quarterback Matt Ryan, Atlanta's offense has just been out of this world. They put up 36 on a solid Seattle defense a week ago. And with Green Bay's secondary decimated by injuries, the Falcons figure to be almost impossible to stop.
It's the final NFL game ever in the Georgia Dome, as the Falcons are moving to a new stadium next fall. Expect points aplenty in the Georgia Dome's sendoff.
Kickoff is at 3:00 p.m. ET. The game will air on FOX. Joe Buck and Troy Aikman have the call. The action can be streamed free with a cable subscription on pc, cell phone, or tablet via Fox Sports Go — which can be found here. The Fox Sports Go app can be downloaded via the iTunes store, the Google Play store, and the Windows store.
[image via Shutterstock.com]
Have a tip we should know? tips@mediaite.com