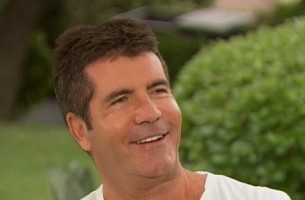 Is Simon Cowell, seen by many knowledgeable observers as "the only reason to watch American Idol," about to depart from said American Idol at the end of this season? Simon Cowell's brother Tony (Cowell) said as much on his podcast, "The Cowell Factor." After a bit of hesitation on the media's part, the story has traversed the gossip blogs and been picked up by the Associated Press, ABC News, and other outlets.
So: is Simon Cowell actually leaving American Idol? And if so, does the show have a chance?
From the AP:
Simon Cowell's brother says the next season of "American Idol" will be the judge's last. Tony Cowell said in his weekly podcast, "The Cowell Factor," that a statement was being prepared that would certify that the acerbic British judge was leaving the popular Fox signing competition at the end of 2010.

Simon Cowell will concentrate on bringing his popular U.K. talent show "The X Factor" to the U.S. next year, his brother said on the Saturday podcast, which has since been removed.
According to The Mirror, (Simon) Cowell met with Rupert Murdoch last week to discuss their future together. Now, The Mirror is a somewhat notorious British tabloid, and everything they say has to be taken with a grain of salt, but this would give the lie to the notion that Murdoch doesn't personally take a hand in goings-on at Fox.
Fox has told The Hollywood Reporter that with or without Cowell, they plan to order more seasons of American Idol. But would an Idol with no Simon Cowell still be a cultural phenomenon? Would you still watch it?
Have a tip we should know? tips@mediaite.com