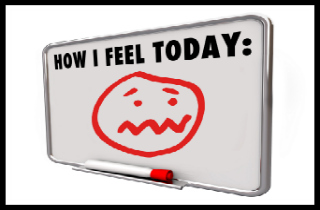 Mental health is the buzz-phrase that emerges from many an American tragedy. Its usage comforts the minds of the many, as words like "introverted," "anxious," and "troubled" ease our collective conscience and identify student, soldier, and terrorist as safely "other."
And that is the problem. The mental state of the nation has never been so impoverished.
Each tragedy brings a surge in the mental health debate as extreme as its dissipation. It's a bluff played to maintain orderly lives, to keep the day-to-day game moving efficiently. The debate means little, and the results accomplish less.
That's because mental health finishes the conversation when it should begin it. The procrastination of understanding thoughts, feelings, and emotions is as contagious an illness as the common cold— the difference is we attack the cold at its earliest signs of arrival.
So where to begin that conversation? The answer is complicated in its simplicity: the classroom.
Kids take fluoride, naps, recess, Presidential fitness tests, and sexual education. Why can't they talk about their emotions? Every classroom in America, starting as early as kindergarten, should begin each morning by placing magnetized name tags next to a "How I Am Feeling" chart—a pledge of personal allegiance that tells teachers, fellow students, and parents that it's okay to be sad, angry, and happy.
Teachers should then record that daily information in a personal, morning journal to discover patterns of expression that may result in the need for further understanding alongside parents, principals, and social workers (unfortunately some districts have a social worker to student ratio of 1:400). The reluctance of the parent, always a problem, may be assuaged by the concrete evidence of behavioral patterns. In this day and age, an email or text titled "Today, your child says he/she is feeling…" could be sent to parents by 9:10 a.m.
Thus, the child's mindset frames the teacher's eye toward his or her homework, learning behavior, social skills and family life. Teachers can assign reading based on emotional states—a student having a tough day might quickly take to old friend, Alexander. Teachers can partner children heterogeneously based on feelings and states of mind. Relationships will develop. Kids will open up.
Sure, update it as children outgrow its elementary form, but keep true to its intention. In the immediate sense, red flags will become more accessible, and feelings easier to discuss. The goal is for children to understand their own anger, frustration, and sadness. The earlier a child can't, the sooner it will be clear that child needs help beyond a teacher's ability.
It's a complicated topic. Communication is difficult in impoverished school districts and class sizes can be unmanageable. But I would direct those who feel that this is a wussification of the educational system toward the Collaborative for Academic, Social, and Emotional Learning (CASEL). It's a far more exhaustive and interesting analysis of mental health and education than my own rudimentary post.
It's my firm belief that a system that assigns One Flew Over the Cuckoo's Nest, Death of a Salesman, The Yellow Wallpaper, and The Metamorphosis to English classrooms cares more about mental health in tragedy than it realizes. Students just need to show-and-tell as early as emotionally possible. It can't hurt.
[Image via Shutterstock]
— —
>> Clark Young is, above all things, a Mainer and Red Sox fan. Follow him on Twitter here.
Have a tip we should know? tips@mediaite.com