James Comey Alludes to GOP's Insistence on Release of Nunes Memo: 'Weasels and Liars'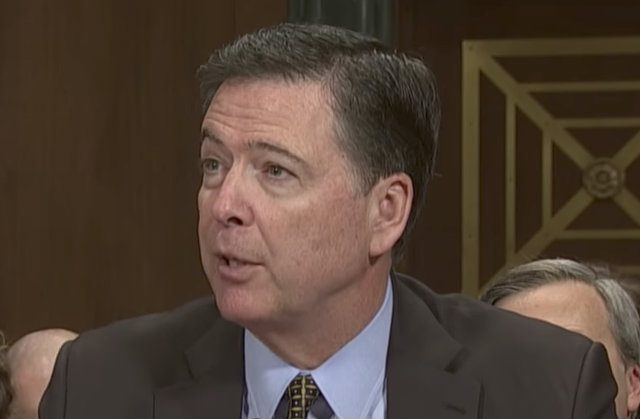 Former FBI director James Comey has seemingly spoken out against President Donald Trump and the GOP's insistence that the Rep. Devin Nunes memo be released, despite warnings from intelligence officials.
Comey took to his favorite outlet for dispensing information, Twitter, a trait he shares with the president.
The fired official noted that "all should appreciate the FBI speaking up," going on to give an impromptu history lesson.
"American history shows that, in the long run, weasels and liars never hold the field, so long as good people stand up," he wrote. "Not a lot of schools or streets named for Joe McCarthy."
While Comey is right, in that there aren't a lot of federal institutions named after famed demagogue McCarthy, there are certainly statues and schools named after leaders of the Confederacy, not to mention a building named for another former FBI director — J. Edgar Hoover.
Folks on Twitter, however, took note of his use of the words "weasels and liars," suggesting he was calling out Trump, Nunes and the GOP specifically with this phrasing.
Comey has yet to follow up on his original tweet, nor has he offered clarification as to who he was referring to by using the words "weasels and liars."
[image via screenshot]
—
Follow Lawrence Bonk (@sidescrollers) on Twitter
Have a tip we should know? tips@mediaite.com