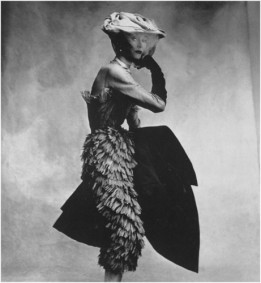 Famed fashion photographer, Irving Penn, died today at the age of 92 at his home in Manhattan.
A much valued contributing photographer at Vogue, Penn quickly became a tastemaker. His ability to portray fashion with clarity landed 150 of his photographs on the fashion bible's cover and a lengthy, 40 year, esteemed stay at the publication.
Because of his ability to create a sense of exquisiteness and allure in all his work — while photographing a model or a still life — Penn was not only a fixture on the pages of fashion magazines, but well respected in the art world. Never afraid to take risks, Penn would portray different ideals of beauty in every project he did (namely in his sixty shot project Early Bodies where he showed women of all body types nude). From the Times obit:
The quest to undercut fashion's standards of perfection, and to find beauty in the disdained, overlooked or overripe, runs throughout Mr. Penn's career. In an otherwise pristine still life of food, he included a house fly, and in a 1959 close-up, he placed a beetle in a model's ear. From 1967 to 1973 he produced color essays of flowers, published each year in Vogue's Christmas issue; in each case the blooms are past their prime, their leaves wilted, tinged with brown and falling.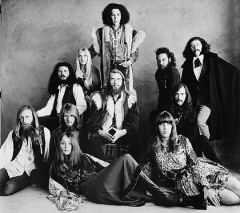 Penn's innate eye for form catapulted him into the fashion world. He was able to recognize not only the inherent aesthetic beauty of a garment, but through meticulous focus on lighting and placement, discover its beauty in an entirely new light. A dress would come alive, a hat would become more than a hat, a model would become not simply a hanger for clothing, but the most beautiful woman you had ever seen. You wanted to touch the dress and try it on. You wanted to be his subject.
I remember the first Irving Penn photograph I saw. It was his Cocoa-Colored Balenciaga Dress, a photo taken of his wife of 42 years and frequent muse, Lisa Fonssagrives-Penn in Paris, 1950. It was the moment I fell in love with fashion. The way he depicted the elaborate detailing of the texture was unlike anything I had seen before. Against a blotched gray backdrop appeared not a model, but a dress, a work of art, shown in a way I had never seen before.
Have a tip we should know? tips@mediaite.com