Lewandowski Says He's Considering Legal Action Against NY Mag's Olivia Nuzzi For Entering His Office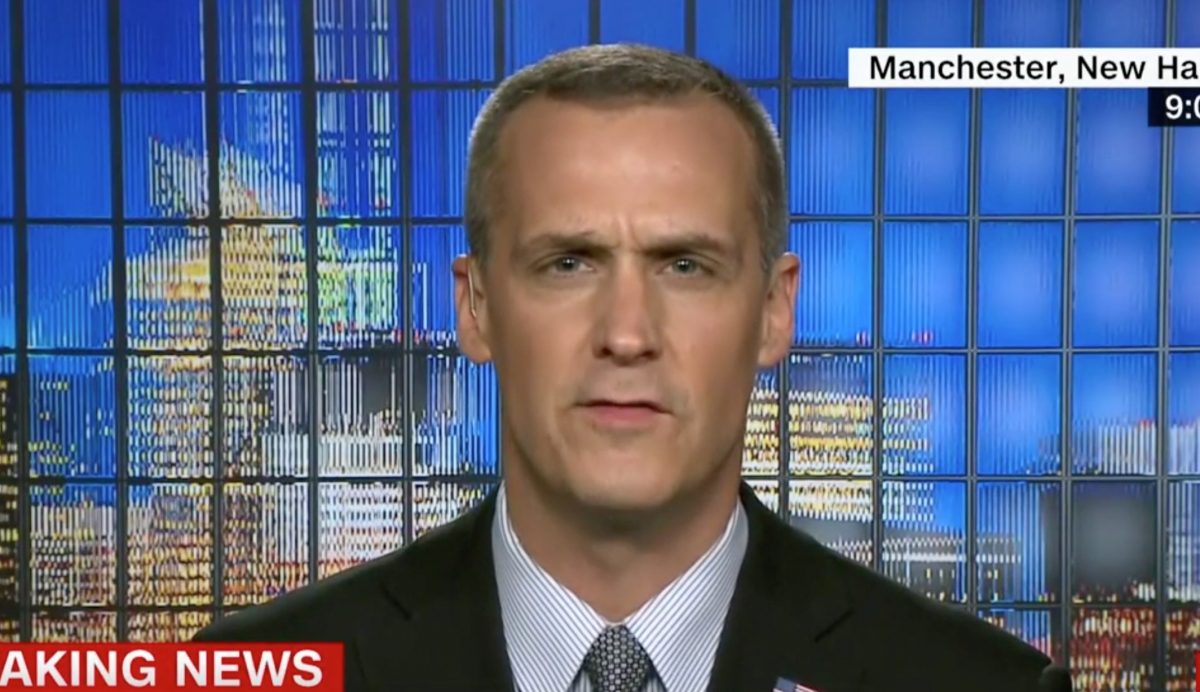 Corey Lewandowski is thinking about filing a lawsuit against New York magazine reporter Olivia Nuzzi after she wrote that she went inside his house without his permission.
Nuzzi recently gave an interview to Columbia Journalism Review to give a behind the scenes look at how she reported her profile on former White House communications director Hope Hicks. As part of the interview, Nuzzi shared this anecdote about how she once tried to get a statement from Lewandowski, who allegedly had a relationship with Hicks during the 2016 election.
—@Olivianuzzi is a very persistent reporter https://t.co/cNTjgCjcVM pic.twitter.com/4fm1nwtQ7n

— Oliver Darcy (@oliverdarcy) March 23, 2018
Lewandowski certainly didn't approve of the Hicks profile, seeing as he called Nuzzi after its publication to berate her for being a "dishonest person." As for Nuzzi's confession about going through the door, Lewandowski told Fox News that he hasn't ruled out the possibility of taking legal action.
"That decision has not been finalized yet," Lewandowski said. "I can confirm I did not grant her permission to enter my office."
Nuzzi told Fox that "technically" what she did was enter Turnberry Solutions, a lobbying firm with offices based inside the townhouse. Nuzzi also said that the building is owned by Citizens United, that Lewandowski apparently lives on the top floor, and that another former Trump campaign resides in the basement underneath Turnberry Solutions.
A New York Magazine spokesperson offered support to Nuzzi, telling Fox "We stand by Olivia's reporting methods and don't believe she did anything wrong."
As for how Nuzzi is reacting to all of this, she's taking it pretty well so far:
Thank you Fox News for calling me a "New York Magazine star" in this article about how everyone needs to calm down! https://t.co/la4Gr7VN6R

— Olivia Nuzzi (@Olivianuzzi) March 26, 2018
Ok but do you agree with me that socially I would probably thrive in jail

— Olivia Nuzzi (@Olivianuzzi) March 27, 2018
I thought the Fox News story was silly but I think Corey Lewandowski is going too far calling them #FakeNews. pic.twitter.com/pgIYjbAFFQ

— Olivia Nuzzi (@Olivianuzzi) March 27, 2018
[Image via screengrab]
— —
>> Follow Ken Meyer (@KenMeyer91) on Twitter
Have a tip we should know? tips@mediaite.com