Lorde Forced to Apologize For A Really, Really Bad Instagram Post About Whitney Houston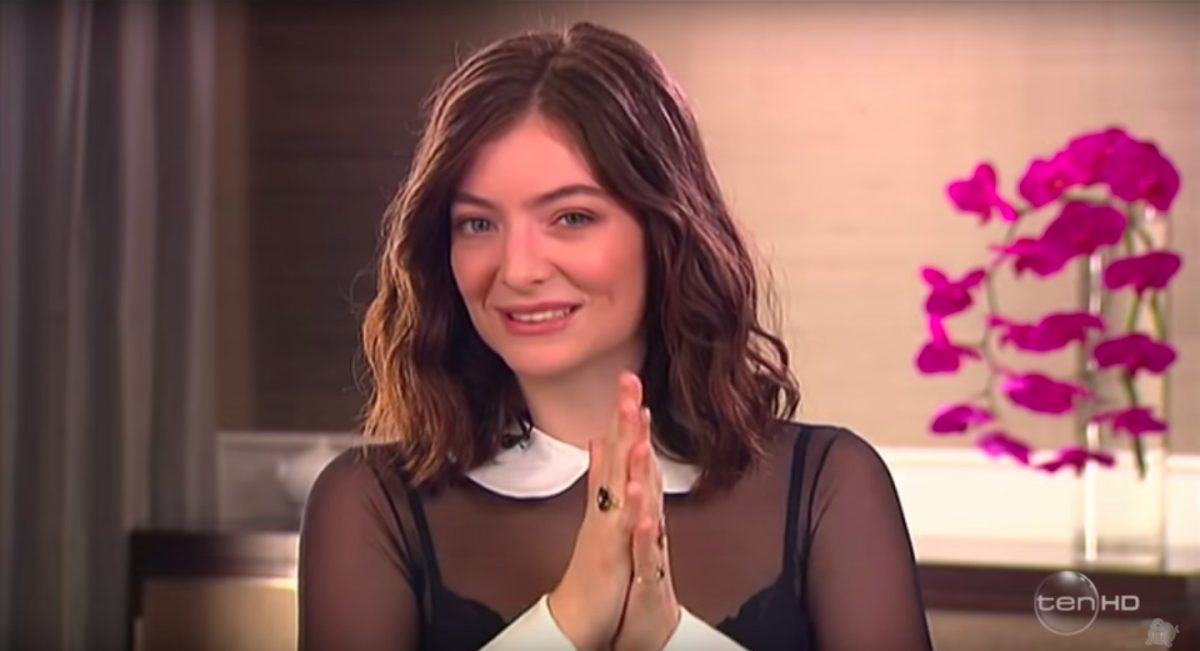 So Lorde is an international pop star, which counts for something I guess.
She's also a 21-year-old — which means that she's going to make some really poor decisions. Problem is, her poor decisions are in full view of the world, and this one was particularly poor — in that way that you wonder whether the person who made this decision is actually a good person, and then you're like, 'Oh, this person is a close friend of Taylor Swift, so of course she isn't.'
Anyway, here's the skinny: Lorde posted a now-deleted picture of a bathtub on her Instagram with a caption from one of R&B icon Whitney Houston's most popular songs, I Will Always Love You. As many people know (though ostensibly not Lorde), Houston was found dead in a bathtub; the causes of death were drowning, effects of coronary heart disease, and cocaine use.
Naturally, many on Twitter freaked out over the post, putting Lorde on blast for her insensitivity:
Brandy going to Lorde's house after seeing Lorde post a bathtub with a Whitney Houston caption pic.twitter.com/GK1xFHkPxk

— c (@thechuuzus) April 6, 2018
Y'all. Lorde just made a Whitney Houston bathtub joke. I would say cancel her, but canceled folks just end up being more successful in the long run.

— tyrese sanders (@tysandsnyc) April 6, 2018
Of all the songs by all the singers in the world, Lorde had to caption a picture of her bathtub with Whitney Houston lyrics. pic.twitter.com/u0uN3jgQms

— shane telford. (@MrShaneReaction) April 6, 2018
lorde visiting whitney houston's grave pic.twitter.com/S99t2ChaLX

— jack (@HOMOSEXUALIZING) April 6, 2018
So Lorde, the human sloth, decided to speak ill of the dead, but not just the dead, a dead legend, Whitney Houston? pic.twitter.com/QXrmQ11tCB

— E. (@LIBGyal) April 6, 2018
Once Lorde realized what she had wrought, she explained herself in an Instagram Stories post:
"Extremely extremely poorly chosen quote," she wrote. "I'm so sorry for offending anyone. I hadn't even put this together I was just excited to take a bath. I'm an idiot. Love Whitney forever and ever. Sorry again."
That's all, folks. Now Lorde will go back to singing about how she is Lorde and hopefully no one will hold her truly "could've had a V8" moment against her. (But her friendship with Taylor Swift is fine to hold against her. That's a blight on her character.)
[image via screengrab]
Have a tip we should know? tips@mediaite.com