Maine Governor Says He Likes to Make Up Stories for the Media: 'They're Just So Stupid'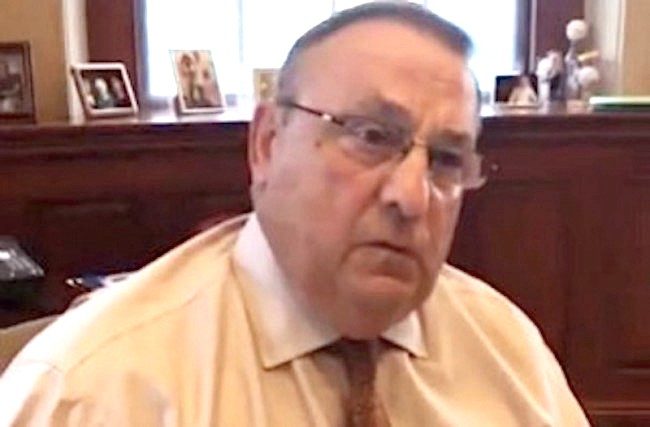 Maine Governor Paul LePage went on WGAN-AM Thursday to talk about a recent partial government shutdown amidst a budget impasse and spiraled into a takedown of the media.
LePage got mad that local media had reported he was going to leave the state on vacation during the budget crisis, saying it was totally not true.
"Give me a break guys! This is when you know it's not about the press, it's not about reporting, it's about poking a certain person in the eyes for six and a half years. Shame on them. They're so bad," LePage said.
The media reported LePage was going on a ten-day vacation, despite his spokesperson saying that was false, and "100% fake news."
"The press just ran with it. They're so so vile and inaccurate," LePage said. "I just love to sit in my office and make up ways so they'll write these stupid stories because they are just so stupid, it's awful. The sooner the print press goes away, the better society will be. They're useless."
This is not LePage's first attack on the media. In the past, LePage has joked about shooting a newspaper cartoonist and that he would blow up the Portland Press Herald.
Have a tip we should know? [email protected]
---