Man Accused of Threatening to Shoot Up CNN Reportedly 'Identified With Hitler'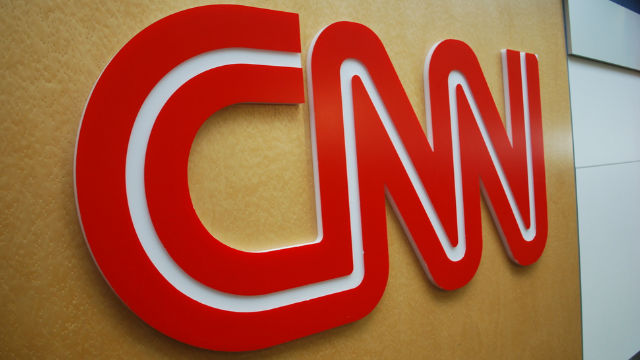 Brandon Griesemer, the young man who has been accused by the FBI of threatening to shoot up CNN's offices, reportedly admired Adolf Hitler in high school and even believed "the Holocaust was exaggerated" — as one former classmate put it:
Luongo said that during a statistics class they took at the school, Griesemer would often have his hood up and his head down on his desk. During the first few weeks of school, Luongo also noticed that Griesemer was "openly, shamelessly" reading Hitler's autobiography "Mein Kampf" before class began.

While he assumed that Griesemer was not reading the book because he agreed with it, Luongo said he later joined in with an argument that Griesemer was having with other students. In Luongo's retelling, Griesemer said he "kind of identified with the Nationalist Socialist Party."

When asked if he meant he identified with Hitler, Griesemer "basically told me that, yeah, that was kind of how his ideology was," Luongo, now a student at Michigan State University, said in an interview Tuesday.
Aside from the pro-Hitler views, Griesemer's past — which was reported on by the Washington Post — allegedly includes supporting Donald Trump and coming into school "after the election" and being "very happy." These characterizations of Griesemer were made by his former high school peer Anthony Luongo.
A man who claimed to be Griesemer's father said the young man just didn't realize the severity of the threats he was making.
"He didn't know what he was saying, the seriousness of it. We're not even gun owners or anything like that. We don't have any, neither does he," said the man — also noting, "this whole thing has been a mistake. He really didn't mean any of it."
In his angry calls to CNN, Griesemer was caught threatening carry out a mass shooting in the network's Atlanta headquarters. He also reportedly made disparaging comments toward Jews and Muslims.
He also called CNN to say: "I'm coming to gun you all down… I am on my way right now to gun the fuckin' CNN cast down. Fuck you. I am coming to kill you."
Due to these comments, Griesemer was arrested and charged on intent to threaten or injure and is currently out on a $10,000 bond.
[image via J. Louis Bryson / Shutterstock.com]
Follow the author on Twitter (@calebecarma).
Have a tip we should know? tips@mediaite.com