Man Allegedly Pulls Gun, Threatens to Shoot 9-Year-Old Daughter for Stepping on Dog's Tail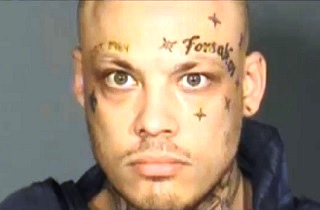 On the heels of the arrest of a California man for pulling a shotgun on a Girl Scout selling cookies Cleveland man has been arrested and charged with allegedly pulling a gun on his own 9 year-old daughter and threatening to pull the trigger. Daniel Roman has been charged with menacing, child endangerment, and domestic violence for pointing a gun at his daughter and telling her "Step on the dog's tail again, and I will pull the trigger."

According to reporting by Cleveland's 19 Action News, court documents also accuse Roman of threatening his two 7 year-old twins, "You tell anyone, I will hurt you and your sisters."
Roman entered a plea of "not guilty," and his grandmother told Action News that Roman did not threaten his daughter with a gun, but her stepfather says that Roman called to volunteer a denial before he was even accused:
The stepdad said the situation was odd, and that Roman even called him on his own the next day to talk about what happened.
The stepfather, who doesn't want his name revealed, told 19 Action News, "He called us denying it so I knew there had to be some truth in it. Cause why would he call us if we didn't ask him any questions?"
If the name of the suspect in this case sounds familiar, Daniel Roman is also the name of the Chicago police hostage negotiator played by Samuel L. Jackson in the film The Negotiator.
Here's 19 Action News' report on the incident:
[photo via screengrab]
(h/t RawStory)
Have a tip we should know? tips@mediaite.com