Man Behind Poll That Ron Paul Won Tells CNN That Ron Paul Shouldn't Have Won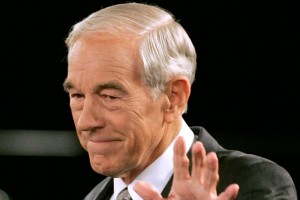 On that same day that a new poll showed Ron Paul placing third in New Hampshire polling, Tony Perkins, who heads the Family Research Council, told CNN on Monday morning that people should probably not pay too much attention to the results of the 2011 Value Voters presidential straw poll over the weekend, which Paul won with 37% of the votes. Why is this significant? Because the straw poll was run by Perkins' organization:
The main beef Perkins has with Paul's win was that the Paul camp allegedly bused in about 600 supporters. And with only 1,983 people voting in the poll, that number gave the Texas congressman an immense boost. While giving the campaign credit for getting supporters out of bed on a Saturday morning, Perkins said that the Paul contingent wasn't necessarily there for the long haul, taking off after the candidate's speech. "They came down, they voted, they left," Perkins said of his supporters. "Ron Paul is an outlier in this poll."
So, if the 600 Paul supporters elected to sleep in and missed the buses, what would the new results look like? Herman Cain would have won with 33% of the votes, followed by Rick Santorum at 23%, and Bachman/Perry tied at 11%. Paul would have finished next with 10% of the vote:
Herman Cain 33%
Rick Santorum 23%
Michele Bachmann 11%
Rick Perry 11%
Ron Paul 10%
Mitt Romney 6%
Newt Gingrich 4%
Undecided 1%
Jon Hunstman 1%
Still, in Paul's defense, most people are, in reality, going to have to get organized and go to polls on primary and election days (as opposed to sitting at home answering hypothetical scenarios over the phone), so if Paul's camp has the resources and motivation to convince people to go out and vote in these large numbers, this might not be such a huge outlier after all.
Have a tip we should know? tips@mediaite.com