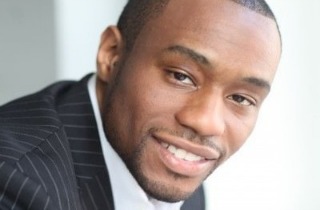 Former secretary of state Hillary Clinton's remarks on the unfolding events in Ferguson, Mo., were not enough to satisfy CNN contributor Marc Lamont Hill. To Hill, Clinton's comments were disingenuous.
At a public appearance Thursday, Clinton said, "Nobody wants to see our streets look like a war zone," referring to the militarized police equipment dispatched in Ferguson to quell some looting and violence that recently broke out in the area. "Not in America. We are better than that," she said.
Clinton's remarks came nearly 20 days after an unarmed 18-year-old black man, Michael Brown, was shot dead by a white police officer. The officer, Darren Wilson, claims he acted in self defense.
"Hillary Clinton's statement," Hill tweeted, "reflects careful triangulation and calculation driven by political interest rather than genuine feeling."
Hill also tweeted that Clinton's comments were "cynically timed" for political expedience but that they "put a spotlight on social injustice."
Hill has risen as something of an activist media personality in the Ferguson situation. Just a few days after Brown's death, Hill said police shooting black men was "domestic terrorism."
Hillary Clinton offers a statement on Michael Brown and Ferguson. 19 days later. Next she'll offer her thoughts on Rodney King and Vietnam.

— Marc Lamont Hill (@marclamonthill) August 28, 2014
In honesty, Hillary Clinton offered the type of commentary that many of us were quixotically expecting from President Obama.

— Marc Lamont Hill (@marclamonthill) August 28, 2014
Hillary Clinton's statement reflects careful triangulation and calculation driven by political interest rather than genuine feeling.

— Marc Lamont Hill (@marclamonthill) August 28, 2014
[Image via Twitter @marclamonthill]
— —
>> Follow Eddie Scarry (@eScarry) on Twitter
Have a tip we should know? tips@mediaite.com