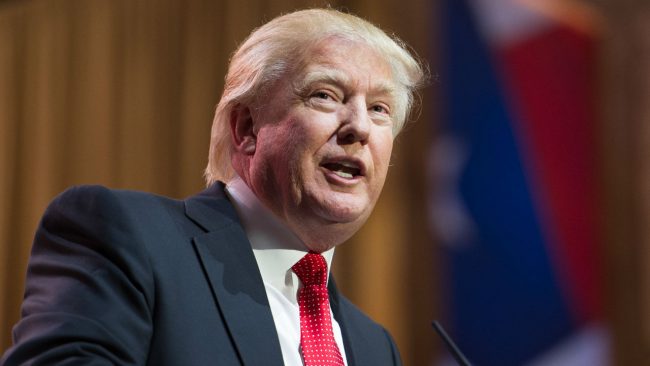 Members of the media habituated to holding President Donald Trump's feet to the fire offered praise to his administration for securing the freedom of the three American prisoners who were being held in North Korea.
The president announced that Secretary of State Mike Pompeo is bringing Kim Dong Chul, Kim Hak-song and Tony Kim back home with him after meeting with Kim Jong Un. The detainees' release was a prerequisite for any negotiations with North Korea, so the development is a significant milestone as Trump prepares to engage in talks aimed at the rogue nation's denuclearization.
Even though the president has countless political and media critics, it seems everyone can agree that the release of the three detainees is undeniably good news.
This is a big win. https://t.co/n0I0Fw95S9

— T. Becket Adams (@BecketAdams) May 9, 2018
If this is just a North Korean feint at good behavior, hoping to score a better deal at the summit, they're really leaning into it.

— Jim Geraghty (@jimgeraghty) May 9, 2018
Some very good news to start out this Wednesday — and especially for their surely rejoicing families https://t.co/oQTV2eOTA2

— Katie Watson (@kathrynw5) May 9, 2018
This is incredible news https://t.co/Z2uK7eDPQI

— SalenaZito (@SalenaZito) May 9, 2018
Not sure where it ends up, but Trump has so far done far more in terms of North Korea than anyone thought he would/could

— Chris Cillizza (@CillizzaCNN) May 9, 2018
Whatever you say about Iran (and I'm a critic), N Korea opening so far a big win for Trump. https://t.co/IZscNV0AkC

— ian bremmer (@ianbremmer) May 9, 2018
Praise God! Good news for their families and for our country! #USA3 https://t.co/Y0LVbF2qP5

— Caleb Parke (@calebparke) May 9, 2018
Fantastic news — on their way home:

Tony Kim, detained on April 22, 2017;
Kim Hak-song, detained on May 6, 2017;
Kim Dong-chul, detained in October 2015. https://t.co/GFpZ7phJ7C

— Jake Tapper (@jaketapper) May 9, 2018
Nonetheless, Commentary's Noah Rothman threw a splash of cold water on the developments:
This is unambiguously good news. A concrete confidence building measure from DPRK, at long last.

And yet, it must be noted that this is why you take hostages. So that you can appear to be conceding something in a negotiation when you've given up virtually nothing. https://t.co/uzqtiRAP77

— Noah Rothman (@NoahCRothman) May 9, 2018
[Image via screengrab]
— —
>> Follow Ken Meyer (@KenMeyer91) on Twitter
Have a tip we should know? tips@mediaite.com