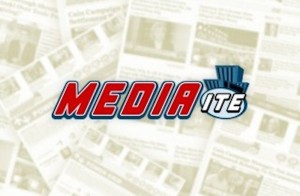 I am thrilled to report that Mediaite.com welcomed more visitors in January than ever before in its five and a half year history. With 6.2 million unique visitors coming to the site (that does not include syndicated content), Mediaite broke its previous record by almost 200,000. Most exciting to me however, was not just the aggregate number but how healthy the traffic and engagement looks.
The site had almost 1.7 million visits to the front page alone and, of course, that means so many more of you are coming just to see what we have that day as opposed to big links to one story. See that's the issue with web traffic numbers, a site can report huge numbers one month based on one big story or breaking news that can skew the results to make a site seem far robust than it actually is.
Sure, this month we had a story that did particularly well, but the month's success can be attributed to many different stories on various topics across the site that helped take us to a new level. So I want to thank the people responsible, our stellar team led by Editor-in-Chief Andrew Kirell and Managing Editor Jon Nicosia along with our really smart and prolific writer/editors part- and full-time: Joe Concha, Andrew Desiderio, Josh Feldman, Evan McMurry, Tina Nguyen and Matt Wilstein. This is as strong a team as we have ever had at the site and it shows.
Maybe most important, I must thank you, our readers. In particular, those of you who come regularly (yes, we love you, the four or five times-per-day-ers!). We actually had over 9 million "sessions" which includes those who were already counted once as a "unique visitor."
Furthermore, part of what makes Mediaite so vibrant are the comments, most of them sharp and analytical, some a bit snarky and rhetorical (and yes there are still a few that are just downright mean spirited and awful). Across all of those categories, this month saw a record number of comments adding so significantly to our coverage, an astounding 330,000 of them in all with more than one story having over 2,000.
So thank you readers and commenters and thank you Team Mediaite! Here is to a great February (yeah, yeah, I don't want to hear about how it's three days shorter).
— —
Have a tip we should know? tips@mediaite.com