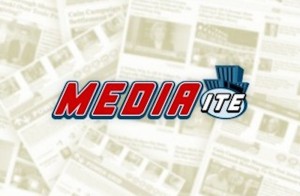 I do realize that self-aggrandizing posts about traffic success can become tedious. Do you, our cherished Mediaite reader, really care how many people visited the site last month? I am guessing not. Particularly since I wrote a similar story last month after we celebrated an all time high in January.
But please indulge me as I congratulate the team of writers and editors who wrote a fantastic mix of opinion and straight news pieces that led us to shatter our previous record last month by almost 250,000 visitors. Even though we just had 28 days, we welcomed 6.42 million unique visitors in February with over 400,000 comments (thank you to our often sarcastic, witty, smart and angry commenters. I love you all. . . even if the feeling isn't mutual!). That means in a typical month we might have hit 7 million unique visitors.
And its not like there were any big media stories either! We just had great content. Wait, what? Oh ok yeah there was that Brian Williams mess. Oh and it's true, the questions that followed about Bill O'Reilly accounts of his reporting experience were pretty big news too. Right, I also nearly forgot about Jon Stewart stepping down from his perch. Yeah I guess that was pretty momentous. And yes, struggling MSNBC canceled two shows, one of which our Joe Concha had reported on exclusively a few months back.
​Ok so maybe there was media/politics news this month but interestingly, many of our biggest stories had nothing to do with those media tsunamis. In fact, our most popular one was about a Hillary Clinton tweet.
When Mediaite launched, some in the tiny media bubble facetiously questioned why we would possibly need "another media" site? Heh. Of course, despite the name (which I will now admit I regret) the site has always been more about examining politics and news, but through the much more entertaining media prism. OK, thank you all for allowing me this moment to remove said chip off my shoulder and cue our beloved commenters to discuss what an ass Abrams is.
Seriously, thank you.
Have a tip we should know? tips@mediaite.com