Mediaite to Add Entertainment, Food and Sports Coverage, More Original Video and Columnists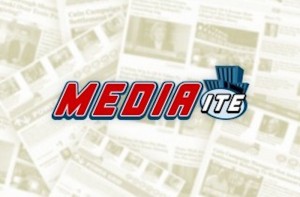 ​Finally. We are finally at a point financially where I can invest in taking Mediaite to the next level. Since its launch in 2009, Mediaite has become a must-read (or "bible," as it is often described) for politicos and news hounds, in newsrooms, and amongst producers seeking out the hottest talk topics. It's influence even outsizes its impressive traffic. Now, I intend to begin the process of transforming Mediaite into a more mainstream media property.
With Mediaite on track to have one of its highest months of traffic (and baby sister site LawNewz.com certain to set a record) this is the right time to add writers and video on sports, entertainment and food.​ The team has been hired and all of these changes should be implemented ​by the end of next week.
We have also just hired our first social media director, our previously small staff led by Jon Nicosia and Rachel Stockman will now be 50% larger than it has been in past years, including JD Durkin now leading an expanded video team. That now includes an in-house studio that allows us to create more original videos both as content for the sites and for advertisers.
On the opinion side, we just signed on John Ziegler as a conservative contributor, and some of his thought provoking and controversial columns have already gone widely viral. He joins our Alex Griswold on that side of the political spectrum while Tommy Christopher and Lindsey Ellefson continue to write influential opinion pieces from the liberal point of view.
We are also looking to beef up our sales team for all our sites (TheMarySue.com ought to be our easiest sell!) so if you are ​job hunting, here is the posting. This business has endured the vicissitudes of a typical media start​-​up and the down times have been as frightening as they have been frustrating. So I'll be the first to admit it feels wonderful to be on the other side of ​the ​valley now propelling forward on solid ground.
Thanks to everyone who has helped make that happen and I truly look forward to these exciting months to come!
Have a tip we should know? tips@mediaite.com