It's time to acknowledge the biggest movers-and-shakers who have set the media agenda for the 2015 political year that was. This list recognizes those influential few whose voices and/or power rang out louder than the rest. In a year where a focus on national politics rose as a result of a contentious, bizarre, and always entertaining primary season, the writers, editors, TV personalities and business people on this list have had the greatest impact in how politics gets delivered to the masses. Placing these powerhouses in any sort of order becomes somewhat random, but we have given it a shot. The Mediaite staff is proud to present the 2015 selections for Most Influential in Political News Media.
#25 – John Oliver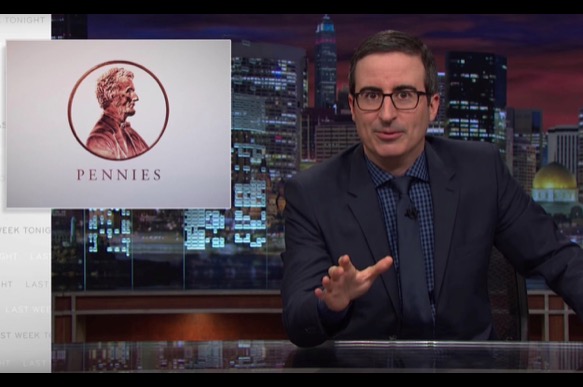 "But will he be as funny as Jon Stewart?" This seemed to be the question that dogged John Oliver's brief stint as interim host of The Daily Show before helming his own show Sunday nights on HBO. And in 2015, that show — Last Week Tonight with John Oliver — has been arguably more important to the political and social climate of comedic commentary than any other. And his comedic voice is effecting real change; after Oliver presented another exhaustively-researched takedown of soccer's governing body FIFA, the public conversation began to focus on corruption, and the former disgraced FIFA President Sepp Blatter now finds himself out of a job. In 2015, the funnyman even created for himself a fake tax-exempt church after exposing the ridiculousness of televangelism. Any guess what? As a result of Oliver's segment, the IRS has considered further investigation against those same televangelists. [image via screengrab]
#24 – David Corn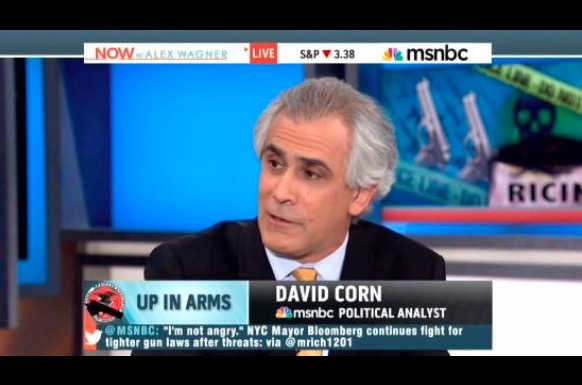 The Washington DC editor for Mother Jones David Corn has made his mark far beyond the rolling cameras of cable news. Corn took one of the most public stands against Bill O'Reilly this year in a long series of contentious battles (O'Reilly called Corn a "far-left zealot" intent on smearing the Fox host) and even found himself in a situation regarding borderline threats that came into play against in early 2015. The former Slate contributor also manages a pretty tongue-in-cheek Twitter feed to nearly a quarter million followers, and the liberal Mother Jones will continue to have an impact in 2016. [image via screengrab]
#23 – Nate Silver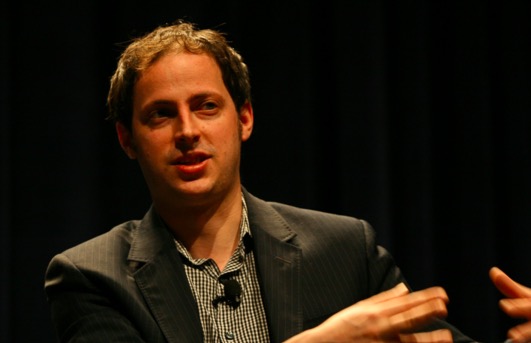 The brain behind the incredibly popular Five Thirty Eight is as relevant a player as ever in the political media world. Although his product has spun off into more of a sports-focus, the elements of Nate Silver's empire that cover and predict political likelihood is still unrivaled. And now he is mixing it up with his media colleagues. This year saw Silver engage in a war of words with the editors of Vox regarding aggregation of original stories and graphics, then go to bat for New York Magazine against Vox, over a Bill Cosby story and pictorial. Silver largely rose to prominence as a result of his uncanny predictive abilities in the 2008 and 2012 campaigns; there's no reason to doubt that even in this bizarre election cycle, Silver will yet again catch on to the thinking of the electorate before any of us do. [image via Wikipedia Commons]
#22 – Matt Lauer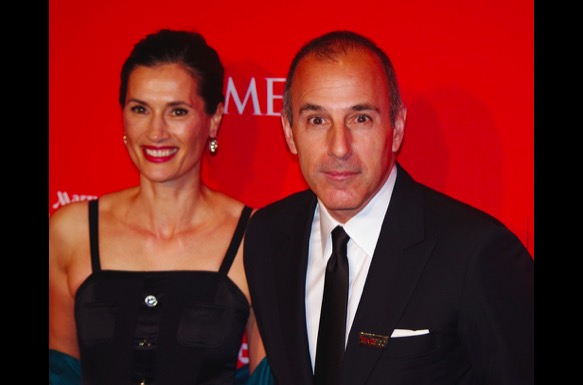 For all intents and purposes, you might as well refer to NBC's Matt Lauer as a morning television institution and maybe television news' ultimate survivor. After a staffing shakeup with Ann Curry turned into a publicity debacle for both the network and the show, and with Lauer firmly planted there in the center of it, many wondered if his time was up at the Peacock. Not even close. Lauer and The Today Show are back in the running against GMA, and political newsmakers know that a seat with Lauer is a critical stop on the circuit. The TV vet took the gloves off this year with GOP frontrunner Donald Trump and hosted RNC Chair Reince Priebus for a particularly forceful interview just last month. If there was an award for perseverance and class under pressure, Lauer would be near the top. [image via Flickr]
#21 – Cenk Uygur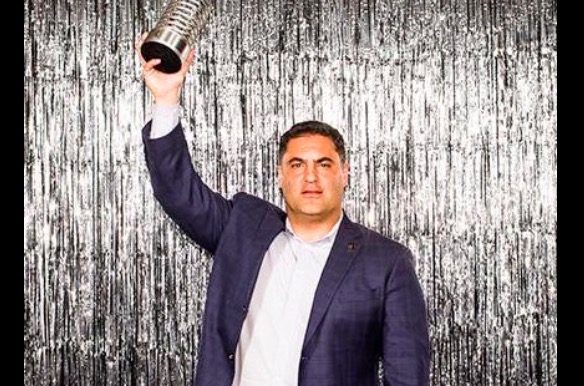 As the entertainment and viewership landscapes increasingly move away from typical television towards enhanced digital platforms, Cenk Uygur and The Young Turks ​are ​pro​of ​that in some cases​,​ you can have far more influence online than on the television set. In addition to an impressive 2 million+ subscribers on its YouTube channel, The Young Turks offer a wide variety of live streaming services​. In fact, TYT has ​apparently ​surpassed both CNN and MSNBC in desktop unique viewers. Uygur, ​whose short-lived MSNBC show never really took off, has shown that doing digital well can lead to far more influence than a little watched cable news show. ​TYT is a decade old​ now and ​Uygur figures to play a key role​ ​during the 2016 election cycle​.​ [image via Twitter]
NEXT PAGE: See who we've selected for our #16-20 spots!
Have a tip we should know? tips@mediaite.com