Melania Trump Reportedly Never Wished to be First Lady: 'This Isn't Something She Wanted'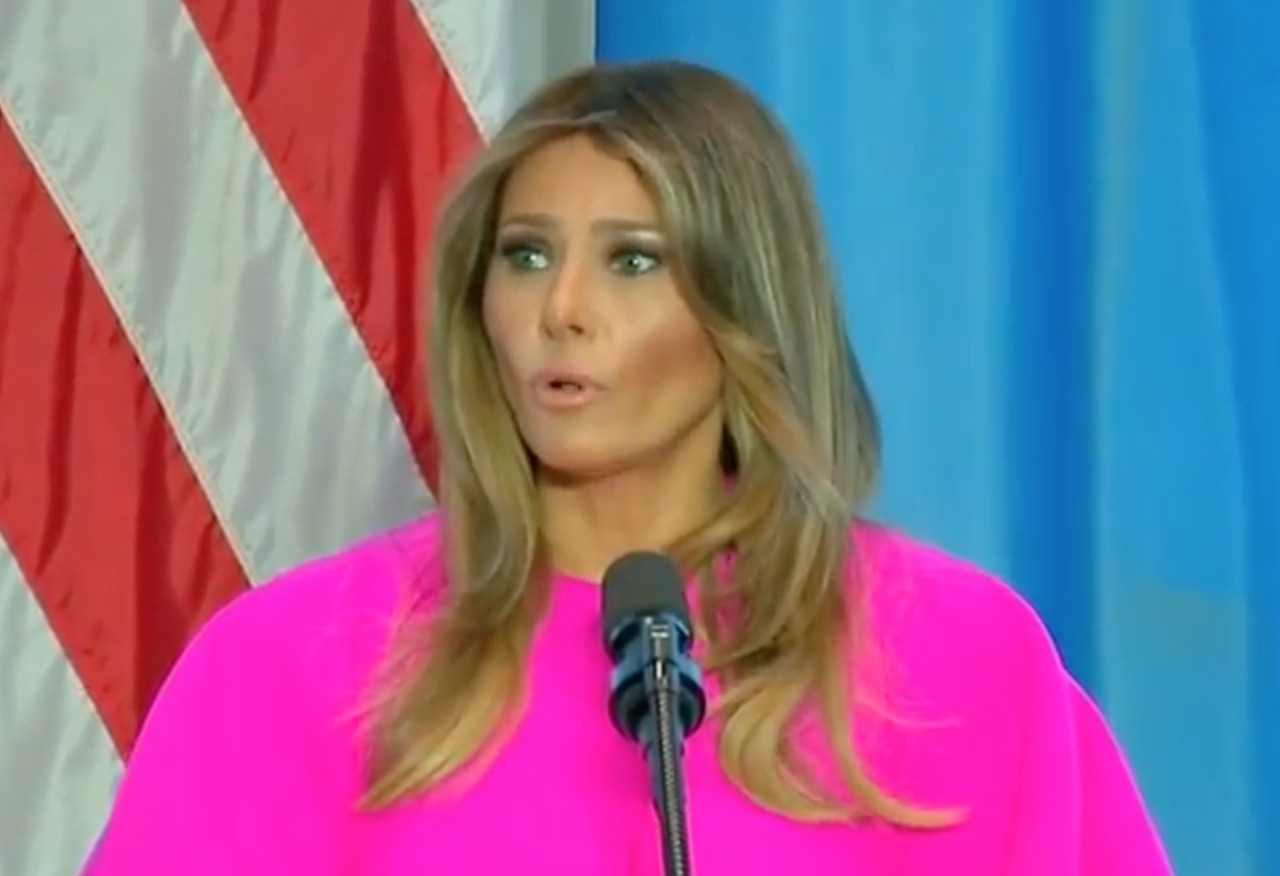 In an in-depth profile published by Vanity Fair, writer Sarah Ellison suggests, per her sources, that Melania Trump never "wanted" to be first lady, nor did she want the intense exposure that has come with.
The report details the unique nature of Melania's role as FLOTUS, as it greatly differs from previous women who held the position in that she was born in a foreign country, pushed back moving to Washington, and lives a relatively quiet life outside of the media spotlight.
Ellison reported the following over Melania's reluctance to embrace the role of FLOTUS:
"There may never have been a First Lady less prepared for or suited to the role. 'This isn't something she wanted and it isn't something he ever thought he'd win,' one longtime friend of the Trumps' told me. 'She didn't want this come hell or high water. I don't think she thought it was going to happen.'… Friends say she is slowly warming to the job. But she has had to state so frequently that she is independent from her husband that it is hard not to see her as distancing herself from his positions, or even from him. Melania's friends are divided when it comes to how she feels about her husband. One told me that it is 'old news' that she and her husband live essentially separate lives. to become first lady 'come hell or high water.'"
However, despite Melania's apparent hesitance, GOP operative and ex-Trump campaign associate Roger Stone claimed she was the one who pushed now-President Donald Trump to run in the first place, by proposing an ultimatum to her husband: "either run or don't run."
"He always wanted to run. She is the one who pushed him to run just by saying run or do not run. I don't think she was ever too crazy about it," said Stone.
[image via screengrab]
Follow the author on Twitter (@calebecarma).
Have a tip we should know? tips@mediaite.com