Michael Avenatti Absolutely Buries Giuliani Following 'Train Wreck' Interview: You are a 'Never Ending Joke'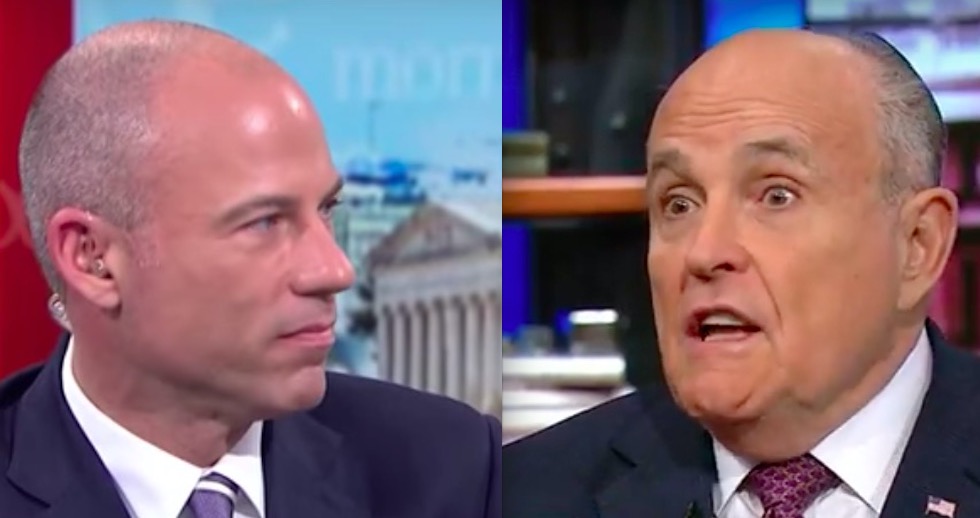 Wherever there is news about the investigations surrounding President Donald Trump, Stormy Daniels lawyer Michael Avenatti is ready to take the president and his team down.
So imagine Avenatti's glee when Trump lawyer Rudy Giuliani had a marathon interview with CNN's Chris Cuomo and by most accounts totally botched it.
Avenatti was out for blood when he posted not one, but two brutal tweets about Giuliani in the wake of the interview:
This is getting too easy. What an absolute train wreck this guy is. EVERY time!!! #Embarrassment #TimeForPasture #DazedConfused #Basta

Unfair!' Rudy Giuliani explodes when CNN's Cuomo plays clip of him saying presidents must obey subpoenas https://t.co/AszT6ZZx9D via rawstory

— Michael Avenatti (@MichaelAvenatti) May 18, 2018
Dear Dazed Rudy: Please retire. Today. You had a good run for many years. But you are distracting from that and quickly becoming an embarrassment. A never ending joke. Don't let this serve as your legacy. The time has come.

— Michael Avenatti (@MichaelAvenatti) May 18, 2018
The tweets, sent within twenty minutes of each other, called Giuliani "an absolute train wreck" and "a never ending joke," and asked him to "please retire."
Giuliani and Avenatti have an ongoing beef: Giuliani called Avenatti a "make-believe lawyer" in an interview with Fox News' Laura Ingraham, and Avenatti challenged Giuliani to a duel of wits on network television.
Indeed, during Friday morning's interview, Giuliani called it "unfair" and the network "disgusting," claiming that they promote Avenatti, "the ambulance chaser."
Somebody get these guys some water and a spit bucket.
[image via screengrab]
Have a tip we should know? tips@mediaite.com