Michael Avenatti Announces His Political Platform, Met With Fear and Mockery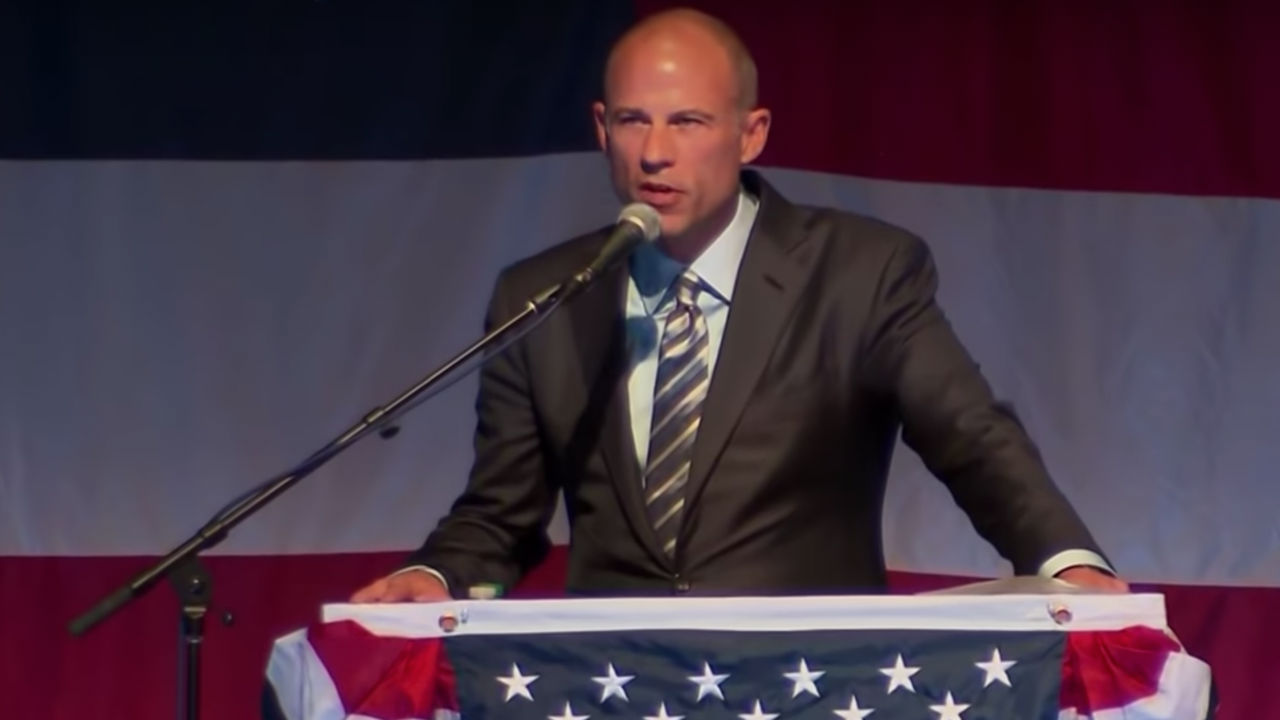 In his latest hint at a potential presidential run, Michael Avenatti tweeted out a list of his stances on a variety of social and economic issues Tuesday in a document titled "What I Believe."
While he said it isn't a comprehensive summary of his platforms, he stressed that it was drawn up without the advice of a political consultant on "what to say or what to believe."
Many have asked me my position on various issues. Below is a summary of where I stand. This is not an exhaustive list and more positions & details will follow. Most importantly, I didn't have to hire a pollster or political consultant to tell me what to say or what to believe. pic.twitter.com/hbXj1Vv3O9

— Michael Avenatti (@MichaelAvenatti) August 14, 2018
The list embraces a fairly liberal platform, calling for the protection of abortion rights, equal pay, and gun control, while decrying the idea of a border wall and the act of family separations.
Albeit Avenatti seemed to take his policy position list seriously, not many others did based on a sampling of Twitter reactions:
Hahahahahahahahahahahahahahahahahahahahahahahahahahahahahahahahahahahahahahahahahahahahahahahahahahahahahahahahahahahahahahahahahahahahahahahahahahahahahahahahahahahahahahahahahahahahahahahahahahahahahahahahahahahahahahahahahahahahahahahahahahahahahahahahahahahahahahahahahahahaha https://t.co/jYmE2x4xb0

— Jeremiah Stephan Dunleavy IV (@JerryDunleavy) August 14, 2018
Turns out Michael Avenatti is a pretty average Democrat. https://t.co/jPgMDGCOaF

— Tara Golshan (@taragolshan) August 14, 2018
I talked to Avenatti once about a potential story and he said he wouldn't cooperate unless I sent a written promise that I wouldn't ask questions about his divorces or failed coffee empire. https://t.co/xNZ2KnJzVl

— David Uberti (@DavidUberti) August 14, 2018
Hey @MichaelAvenatti, not trying to be an asshole here, but lumping "race, discrimination, and LGBTQ rights" into one short para isn't a good look. Different experiences of oppression deserve nuance, or at least their own section. https://t.co/ozsd1yCq7e

— Charlotte Clymer?️‍? (@cmclymer) August 14, 2018
Good for Michael Avenatti! Can someone please tell me why I should care?https://t.co/u379q5g9KY

— Emma Vigeland (@EmmaVigeland) August 14, 2018
However, that's not that last the internet will see of Avenatti's personal causes. He says more details on the issue list are forthcoming as he mulls over launching a campaign.
[Image via screengrab]
Have a tip we should know? tips@mediaite.com