Michael Cohen Speaks Out After Bombshell Prague Report: 'Mueller Knows Everything!'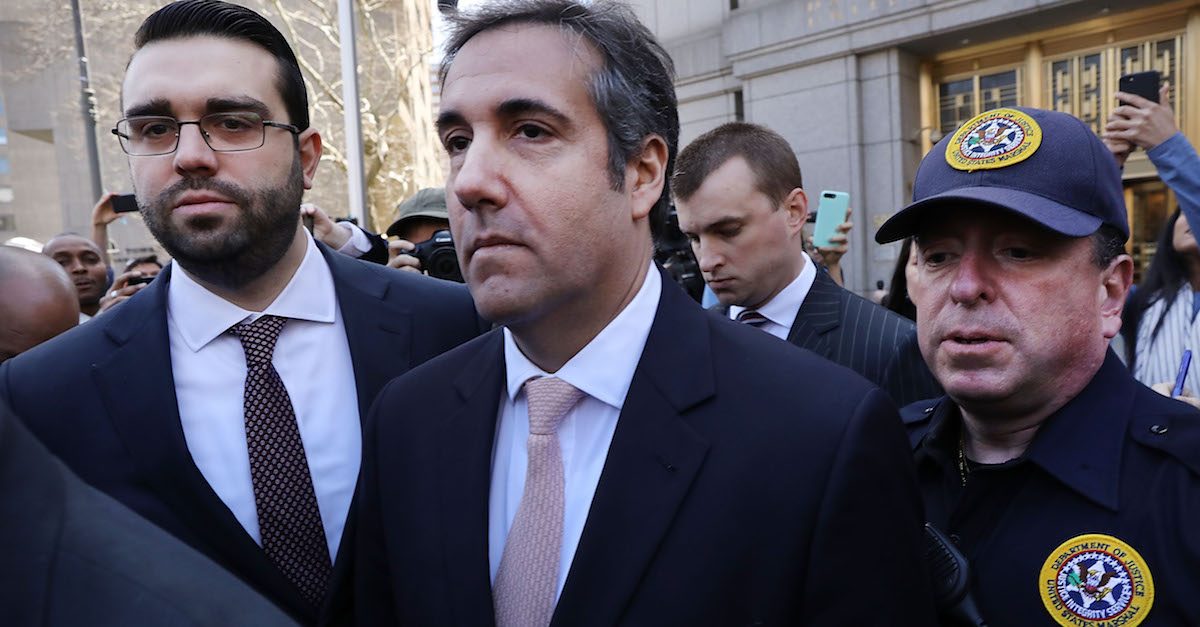 Michael Cohen is denying that he has ever been to Prague, following a new report which claims that a signal from his cell phone was captured in the Czech capital during the summer of 2016 — where he is suspected to have met secretly with Russian officials.
McClatchy reported Thursday that Cohen's cell signal was picked up in late August or early September 2016, which, if true, would bolster thus far unfounded claims that the Trump campaign coordinated with Russian interference in the election.
Cohen is claiming that he was never there.
"I hear #Prague #CzechRepublic is beautiful in the summertime," Cohen wrote. "I wouldn't know as I have never been. #Mueller knows everything!"

The big question, of course, is whether this lends credence to the idea that President Donald Trump's campaign colluded with foreign agents. The McClatchy report states:
If the foreign intelligence intercepts are accurate, the big questions now are whether Cohen has acknowledged to investigators that a meeting in Prague occurred, informed them what transpired and revealed what, if anything, he told Trump about it.
UPDATE: Cohen adds that he has not been anywhere in the Czech Republic:
— Michael Cohen (@MichaelCohen212) December 27, 2018
[featured photo via Getty Images]
Have a tip we should know? tips@mediaite.com
Joe DePaolo - Senior Editor