Michael Moore Launches 'TrumpiLeaks' Website for Trump Administration Whistleblowers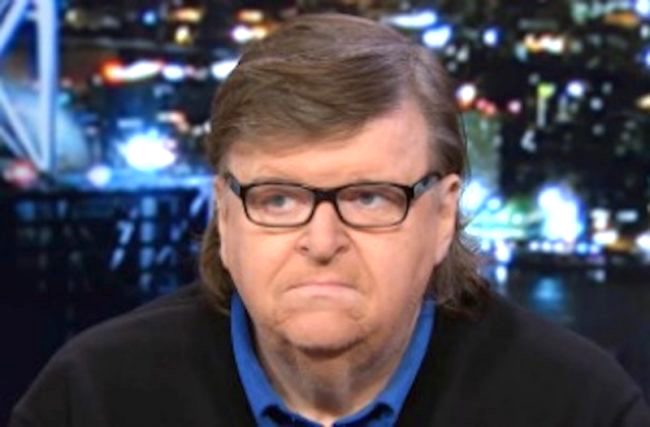 If Michael Moore fails to take down President Trump with his upcoming documentary and Broadway show, have no fear, because the liberal filmmaker already has a Plan C.
Moore wrote a piece for Huffington Post where he announced that he's creating a new website where government officials will be invited to share what they know about the Trump Administration's transgressions. "TrumpiLeaks" connects to Moore's personal website, and the goal is to expose and stop Trump's presidency before it damages America all the way to 2025.
From HuffPost:
"From the time you opened this letter to the time you get to the bottom of it, there's a decent chance that our President will have violated the constitution, obstructed justice, lied to the American people, encouraged or supported acts of violence, or committed some horrible mistake that would've ended any other politician's career (or sent you or I to jail). And just like all the times he's done so in the past, he will get away with it…And that is why we must act.

Today, I'm launching TrumpiLeaks, a site that will enable courageous whistleblowers to privately communicate with me and my team. Patriotic Americans in government, law enforcement or the private sector with knowledge of crimes, breaches of public trust and misconduct committed by Donald J. Trump and his associates are needed to blow the whistle in the name of protecting the United States of America from tyranny.
Moore's announcement comes a day after a federal contractor was arrested by the Justice Department for leaking classified intelligence that reportedly contains new details about how the Russian government interfered with the 2016 election
[Image via screengrab]
— —
>> Follow Ken Meyer (@KenMeyer91) on Twitter
Have a tip we should know? tips@mediaite.com