Mika Brzezinski, Kathy Griffin, and More Reflect on Being Trump Twitter Targets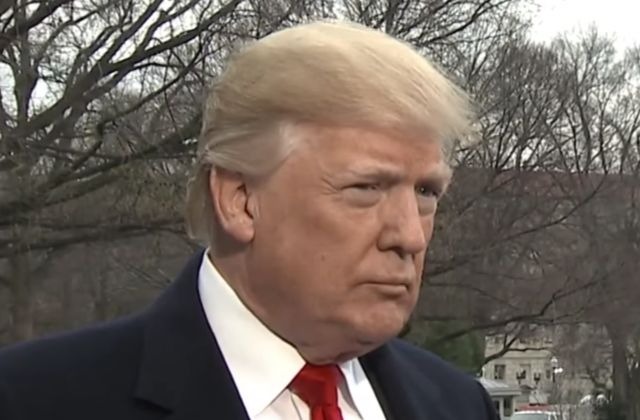 Over the course of this year, the President of the United States has made news by just tweeting about people, and some of those people spoke to Politico about what that was like.
The five people in Politico's profile were MSNBC's Mika Brzezinski, Kathy Griffin, Alan Dershowitz, John Podesta, and Sen. Kirsten Gillibrand.
Of all the people on that list, the only one singled out in a positive way was Dershowitz. After a Fox News appearance in which he said "there's never been a case in history where a president has been charged with obstruction of justice for merely exercising his constitutional authority," President Trump tweeted this:
A must watch: Legal Scholar Alan Dershowitz was just on @foxandfriends talking of what is going on with respect to the greatest Witch Hunt in U.S. political history. Enjoy!

— Donald J. Trump (@realDonaldTrump) December 4, 2017
Dershowitz says his public statements defending Trump have naturally gotten him blowback from liberal friends, and adds that it's even had an impact on his family:
Overall, he said, his family is suffering more than he is. "I was a source of pride to my kids, my grandkids," he said. "Now it's 'Oy, he's related to Alan Dershowitz.' That hurts me a little bit."
All four others on that list were slammed by Trump, most notably Griffin after she participated in that disgusting photoshoot with a bloody severed Trump head.
Griffin calls Trump's Twitter feed "the greatest programming director ever" and says, "I think it would have been gone in a week without his tweet. Trump knows what would be perceived as something hysterical and he loves hysteria. There are millions of people who think I'm a member of ISIS to this day."
Brzezinski, of course, was singled out by Trump in those infamous "bleeding badly from a face-lift" tweets:
I heard poorly rated @Morning_Joe speaks badly of me (don't watch anymore). Then how come low I.Q. Crazy Mika, along with Psycho Joe, came..

— Donald J. Trump (@realDonaldTrump) June 29, 2017
…to Mar-a-Lago 3 nights in a row around New Year's Eve, and insisted on joining me. She was bleeding badly from a face-lift. I said no!

— Donald J. Trump (@realDonaldTrump) June 29, 2017
And while she says she wasn't as bothered by those tweets as people thought, she has noticed a change in feedback she's received:
Since the tweet, Brzezinski said her higher profile has come with some downsides. "I'm getting more hate now than I've ever gotten in my life," she said. "I can't read it. I'm working on unplugging more because it's the worst I've ever seen it."

Co-hosting "Morning Joe" "is a job I used to love, now it's a job I have to do every day," she said. "I make a point of taking days off, because I have to keep my thoughts in check. One shrill moment will be ripped on the internet. I don't love it as much, but I feel really like, dammit, I'm going to work."
You can read the full Politico report here.
[image via screengrab]
— —
Follow Josh Feldman on Twitter: @feldmaniac
Have a tip we should know? tips@mediaite.com
Josh Feldman - Senior Editor