Mika Brzezinski Mocks 'Pathetic Pandering' of GOP Candidates to Jewish Coalition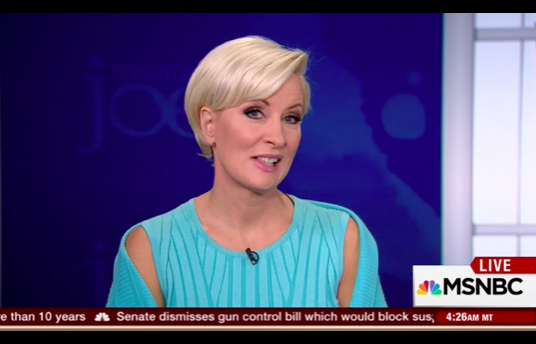 On Thursday several of the GOP candidates running for President took the stage to address the Republican Jewish Coalition and really let loose with some, err, interesting talking points. While Lindsey Graham's speech earned some positive praise from people on Twitter and reportedly in the room at the Washington D.C. forum, some candidates left people scratching their heads.
Morning Joe cohost Mika Brzezinski on Friday called some of the speeches — notably the one from Ohio Governor John Kasich — as "pathetic pandering" to the Jewish assembly. While Ben Carson chose to speak very carefully by reading his address word-for-word, Jim Gilmore opted for the casual Schindler's List reference as one does looking to court Jewish votes.
Kasich recounted a story from his childhood when his mother allegedly told him to surround himself with Jewish friends. "'If you want to look for a really good friend'," the Governor told the crowd, "'get somebody's who is Jewish'… She said no matter what happens to you, your friend, your Jewish friend, will stick by your side and fight right with you."
On the Morning Joe panel, someone let out a "Yikes," at the conclusion of Trump's remarks. During the event frontrunner Donald Trump went for the more off-the-cuff approach, telling the group, "Is there anybody that doesn't negotiate deals in this room?… Perhaps more than any room I've ever spoken to!"
Brzezinski continued, "I love Kasich, but he can do better than that. That was pathetic! That was pathetic. I don't even know what to say. Those were some of the most incontrovertible moments of pandering and patheticness."
"What are the odds that Jim Gilmore stumbled upon Schindler's List the night before?" joked Willie Geist.
Check out the above clip from MSNBC.
[image via screengrab]
—
>> Follow J.D. Durkin on Twitter (@MediaiteJD)
Have a tip we should know? tips@mediaite.com