A number of protesters marched from the World War II Memorial to the Lincoln Memorial on Sunday for the "Million Vet March on the Memorials," removing barricades that had angered some vets after the government shutdown last week, and attacking the Obama adminsitration for the decision to close the memorials following Congress' failure to pass a continuing resolution to fund the government.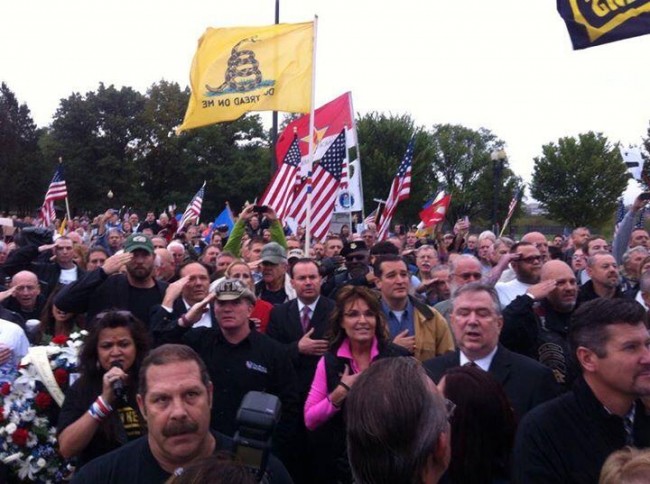 (via)
(via)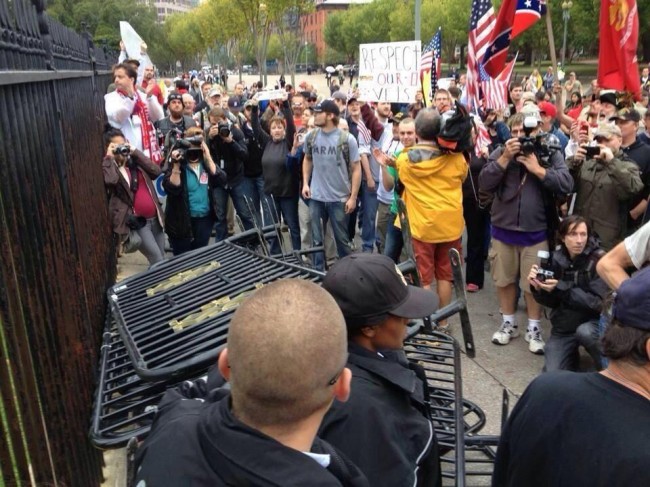 (via)
CNN estimated the amount of attendees in the "hundreds," and featured marquee conservative figures, such as former Vice Presidential candidate Sarah Palin and Senator Ted Cruz (R-TX), both of whom directed harsh criticisms at Obama.
"You look around though and you see these barricades and you have to ask yourself, is this any way that a commander in chief would show his respect, his gratitude to our military?" Palin asked. "This is a matter of shutdown priorities."
"This is the people's memorial," Cruz said. "Let me ask a simple question. Why is the federal government spending money to erect barricades to keep veterans out of this memorial? Our veterans should be above politics. Enough games."
Freedom Watch's Larry Klayman went even further.
"I call upon all of you to wage a second American nonviolent revolution, to use civil disobedience, and to demand that this president leave town, to get up, to put the Quran down, to get up off his knees, and to figuratively come out with his hands up," he said.
The March eventually made it over to the White House, where at least one protester waved a Confederate flag, and others held signs calling for Obama's impeachment: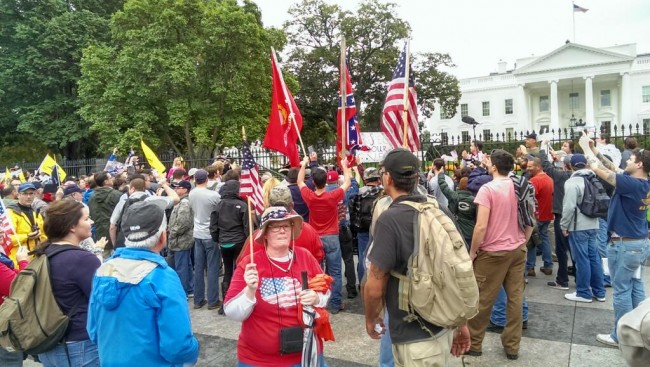 (via)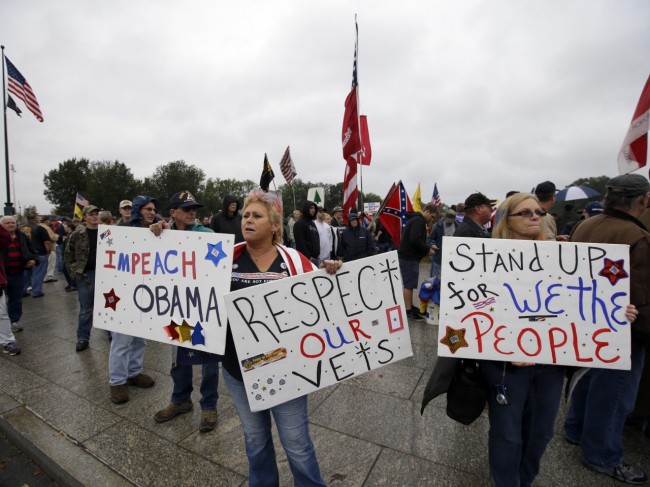 (via AP)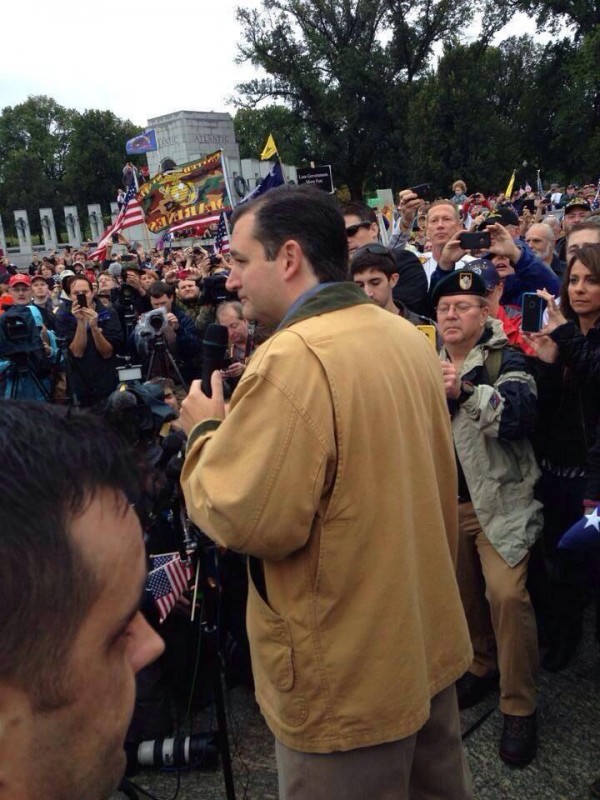 (via)
When police arrived, they were roundly booed. On a video taken by Paul Longenecker, some yell "brownshirts" at the cops, and while another man says, "Looks like something out of Kenya."
At least one arrest was made, though there is no word as to why.
Watch a segment on the march, via CNN:
[h/t CNN]
——
>> Follow Evan McMurry (@evanmcmurry) on Twitter
Have a tip we should know? [email protected]