MSNBC's Fineman on 'Confused' Obama: 'Sweeping Declarations… Damage His Credibility'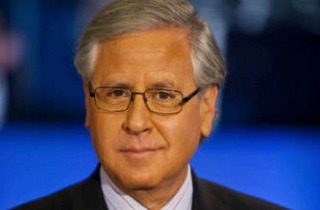 Howard Fineman, MSNBC contributor and one of President Barack Obama's most vocal supporters, writes in an op-ed for the Huffington Post that the once "fresh, idealistic" president is now a shadow of his former self.
Fineman boils down the reason for Obama's tarnished luster to basically everything, including the domestic promises and threats to foreign enemies that just never seem to pan out.
From Fineman's Tuesday column:
Words Matter. Trained as a lawyer, Obama should be aware of the uses of ambiguity. But he makes sweeping declarations that damage his credibility. He assured all Americans that his health care plan would allow them to "keep their doctor." It wasn't quite true. He declared that if Syrian President Bashar Assad crossed a "red line" and used chemical weapons, the U.S. would respond severely. He did and we didn't. Obama said that Ebola was "highly unlikely" to come to America; two weeks later a victim died in Dallas.
Fineman also names the Middle East ("The region that initially made him look wise now makes him look, at best, confused."), unrealistic expectations set by Obama himself ("He hasn't met them. No one could.") and lack of competence ("The rollout of his sweeping new health law was a mess, enforcement of border security has been spotty and the initial response to the Ebola outbreak was slow and low-key.") in a list of other things bedeviling the administration.
Among Fineman's other political observations is a tweet he published Monday night referring to the Urban Dictionary definition of "rimracked."
[Photo via Twitter @howardfineman]
— —
>> Follow Eddie Scarry (@eScarry) on Twitter
Have a tip we should know? tips@mediaite.com