Napolitano: Giuliani Has Told Friends Attacks on Mueller are Intended to Undermine Potential Trump Indictment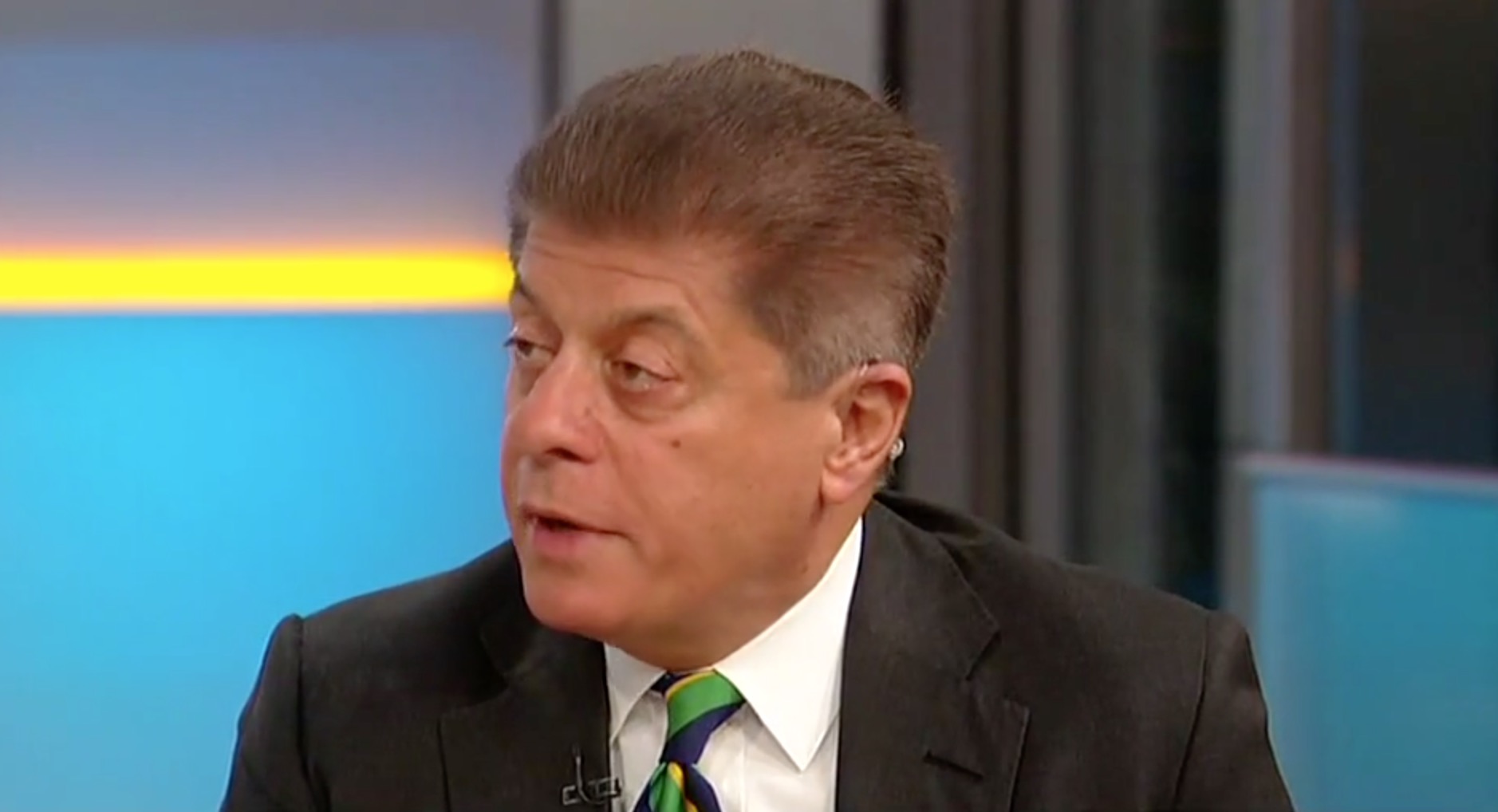 President Donald Trump's lawyer Rudy Giuliani has been the subject of both scrutiny and mockery for his staunch support of his boss, the latest of his critics being Judge Andrew Napolitano.
In a newly published Fox News op-ed, the outlet's legal analyst claimed that Giuliani's real job was to rally the public against any potential legal action against the president as a result of Special Counsel Robert Mueller's Russia probe.
"He has assumed two roles for his most famous client — as legal strategist and as cheerleader," the judge said in the Thursday editorial. "As a legal strategist, he brings a wealth of experience in federal criminal procedure, but he has no serious experience defending a person accused by the feds — hence his morphing into the cheerleading role, in which he has candidly acknowledged to friends that his goal is not to dissuade the special counsel from pursuing his client but to influence public opinion so that if an indictment or impeachment of Trump were to come down, it would generally be unacceptable to the public."
While it may come as no surprise that Giuliani is interested in tamping down any negativity surrounding the commander in chief, Napolitano appeared to support the special counsel's work, arguing that unlike the contentions of many Trump supporters, Mueller isn't "on a fishing expedition" and noting that "he keeps acquiring new evidence."
Warning that Giuliani's behavior will backfire, Napolitano suggested the attorney was hypocritical for bashing Mueller while he himself has used controversial means to go after the accused.
"Yet the more he cheerleads the more he undercuts his reputation in the legal, judicial and law enforcement communities," the judge said. "That's because when he was the U.S. attorney in Manhattan, he excelled at utilizing the most extreme and aggressive prosecutorial techniques that the courts permitted — the very ones he is now attacking Mueller for using."
Read the full column here.
Have a tip we should know? tips@mediaite.com