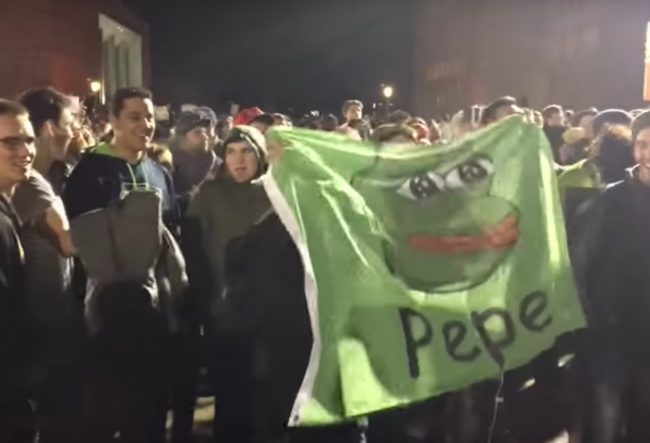 Yesterday, we told you that a man was shot in an altercation at the University of Washington. Crowds had gathered to either see or protest an appearance by Milo Yiannopoulos. The shooter claimed he acted in self-defense and was released by police; the victim, however, was said by friends to be a staunch anti-fascist whose dedication to eradicating hate is central to who he is.
A new report from the Seattle Times indicates that the shooter, identified as an Asian man in a leather jacket, is a fan of Yiannopoulos. The Seattle Times reports that the 29-year-old posted the following to the Brietbart editor's public Facebook page at 7:24 p.m. on Friday, the night of the shooting:
Hey Milo. im outside in line to your UW event. I got sucker punched (he was a bit limp wristed) and someone jacked my #MAGA hat. Anyway for me to get a replacement signed by you?
Approximately an hour later, the scuffle broke out and the other man was shot by the alleged Facebook poster, whose social media presence indicated he is a fan of Trump, Yiannopoulos, and the National Rifle Association.
Meanwhile, the victim's lawyer said this on his behalf, as he is recovering in the hospital:
He is aware that there are many conflicting narratives circulating about what occurred that night. My client wishes to express his empathy for the person who shot him. He hopes to engage in constructive dialogue with that person, in order to de-escalate and provide a community-based response to this violence.
[image: screengrab]
Have a tip we should know? tips@mediaite.com