New York Times Columnist: Trump Speaking at Civil Rights Museum 'Makes Me Want to Puke!'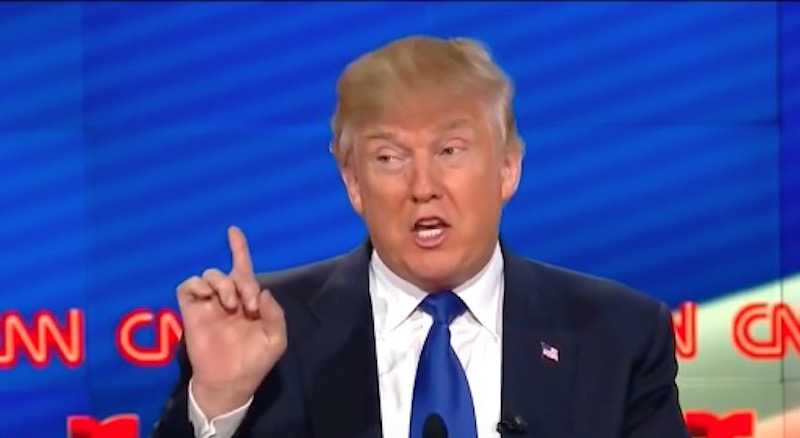 New York Times columnist Charles Blow tweeted that President Donald Trump's visit to the opening ceremonies of the Mississippi Civil Rights Museum made him "want to puke!"
"Trump speaking at this Civil Rights museum makes me want to puke!" Tweeted Blow in response to the president's visit to the Jackson, Mississippi heritage site.
Trump speaking at this Civil Rights museum makes me want to puke!

— Charles M. Blow (@CharlesMBlow) December 9, 2017
Despite the controversy caused by the president's visit — which included a letter of condemnation issued by the NAACP — Trump opted to still attend the museum's opening celebrations. When he finally spoke at the event, the president downplayed the dispute by sticking to generic, prepared comments, rather than shifting to his usual wild riffing style.
However, his presence alone caused several notable African-American figures to boycott the event, including Congressmen John Lewis and Bennie Thompson, as well as NAACP president Derrick Johnson.
"President Trump's attendance and his hurtful policies are an insult to the people portrayed in this civil rights museum. The struggles represented in this museum exemplify the truth of what really happened in Mississippi," said Lewis, a representative from Georgia and highly regarded civil rights hero.
As for the NAACP president, Johnson cited concerns over Trump's "abysmal" record on racial issues.
"President Trump's statements and policies regarding the protection and enforcement of civil rights have been abysmal, and his attendance is an affront to the veterans of the civil rights movement," said Johnson in a statement earlier this week.
As for Blow's disagreements with the president, the Times columnist recently had a viral article in which he suggested Trump's leadership tactic are similar to Nazi leader Adolf Hitler's.
[image via screengrab]
Follow the author on Twitter (@calebecarma).
Have a tip we should know? tips@mediaite.com