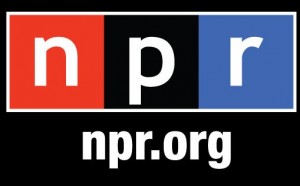 Lest anyone believe that "culture war" is a quaint media narrative from yesteryear, we now see ourselves watching was slacked jaw a new battle emerge between the hitherto staid and erudite NPR and the now dominant and influential Fox News. Yesterday saw Fox News chief Roger Ailes refer to executives at NPR as "Nazis" in a (too?) candid interview with Howard Kurtz. Ailes later apologized for his comments to the Anti-Defamation League, but refrained from apologizing to NPR, which has elicited a response below.
In a statement released to Mediate (and others), NPR executive Dana Davis Rehm writes:
"We are disappointed that Mr. Ailes directed his apology only to the ADL, and amazed that his statement substituted a new insult to replace his original scurrilous remark. This ongoing name-calling is offensive to NPR, its member stations and the 27 million listeners who rely on us."
Given the back and forth between the two media entities (going back to the Juan Williams kerfuffle) its hard to imagine a forth coming Ailes apology to NPR soon (or ever.) Ailes's apology letter (via TV Newser)
"This morning you might be receiving calls because I used the word 'Nazi attitudes' to describe the NPR officials who fired Juan Williams. I was of course ad-libbing and should not have chosen that word, but I was angry at the time because of NPR's willingness to censor Juan Williams for not being liberal enough."

"I'm writing this just to let you know some background but also to apologize for using 'Nazi' when in my now considered opinion, 'nasty, inflexible bigot' would have worked better. Juan Williams is a good man and like you, a friend. And my friends never have to worry about me sticking up for them—even if I'm occasionally politically incorrect I never leave any doubts about my loyalty."

Warm regards,

Roger
Mr. Ailes' letter to the ADL over his comment apologized can be read below.
ADL Accepts Apology From Fox News CEO Roger Ailes For Inappropriate "Nazi" Remark

New York, NY, November 18, 2010 … The Anti-Defamation League (ADL) has accepted an apology from Roger Ailes, Chairman and CEO of Fox News Channel, for his use of the expression "Nazi attitudes" in an interview to describe officials at National Public Radio.

In a letter to Abraham H. Foxman, ADL National Director, Mr. Ailes wrote that he was sorry for using the term "Nazi" in an interview with The Daily Beast. "I was of course ad-libbing and should not have chosen that word," he wrote, "but I was angry at the time because of NPR's willingness to censor Juan Williams for not being liberal enough."

"I welcome Roger Ailes apology, which is as sincere as it is heartfelt," said Mr. Foxman, a Holocaust survivor. "Nazi comparisons of this nature are clearly inappropriate and offensive. While I wish Roger had never invoked that terminology, I appreciate his efforts to immediately reach out and to retract his words before they did any further harm."
Have a tip we should know? tips@mediaite.com