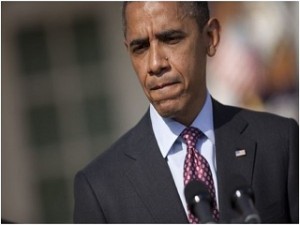 Early Wednesday morning, the non-profit consumer rights advocacy group and long-time critic of President Barack Obama, Public Citizen, released a leaked trade document detailing the administration's trade objectives. The document is said to be one of the most controversial of the Trans-Pacific Partnership trade pact, a multilateral free trade agreement aimed to liberalize economies in the Asia-Pacific region.
The new document comes on the heels of recent leaks that have plagued the Obama administration. Last week's leak of national security information to the New York Times generated heated discussion over the policies and transparency of President Obama and his staff, with media commentators like Meghan McCain weighing in on the issue.
–RELATED: Meghan McCain Laughs at Chris Hayes' Comment 'We Need More Leaks'
Much of the document focuses on granting multinational corporations, specifically those from overseas, more political power through clauses that will anger environmental activists and labor unions. As established by the document, international multinational corporations would be able to appeal American laws regulating trade to an international tribunal, which would then rule for or against the request.
The document's contents are expected to instigate significant backlash against the Obama administration, as they reveal the President's intent on reneging against campaign promises he made back in 2008. While Obama promised to avoid "bilateral trade agreements that stop the government" from protecting its citizens, the leaked document uncovers a different face of the Obama administration in its dealings with multinational corporations.
Unfortunately, the document has already reinvigorated conflict within the Senate, thereby deepening political divides. New legislation has been introduced by Sen. Ron Wyden (D-OR) to seek further disclosure on the Obama administration's trade practices. The fight for transparency has also led many Senators to consider demanding explanations from Ron Kirk, President Obama's top trade negotiator.
Wednesday morning's leak adds another dimension to consider as November's elections approach. With politicians and the public alike now pursuing more information from the Obama administration, it will be interesting to see how the President mitigates the damage done by the leaked documents.
Have a tip we should know? tips@mediaite.com