People Infuriated at Writer Who Apparently Tried to 'Out' Creator of 'Sh*tty Media Men' List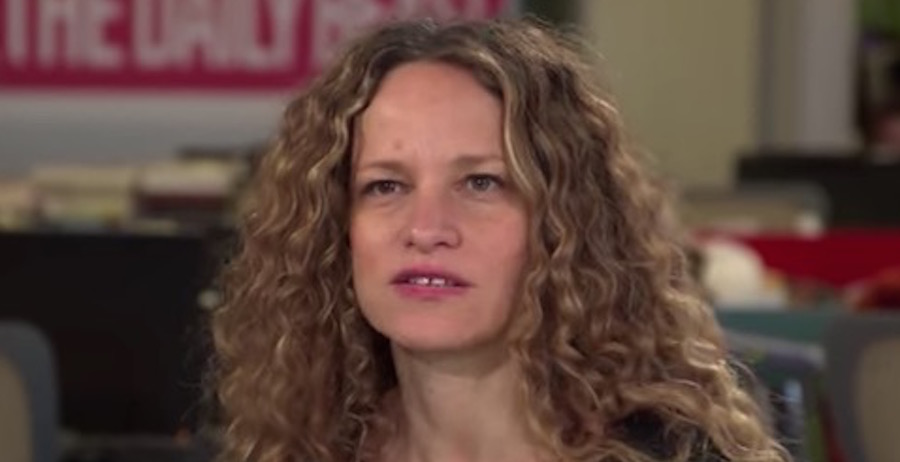 There's been a rumor percolating on the Internet for the past few days, alleging that the venerable Harper's was prepping a piece, penned by Katie Roiphe, that would "out" the author of the infamous "shitty men in media" list.
For the uninitiated, this list was an online spreadsheet created to chronicle instances of sexual harassment or abuse by media males. It caused quite a stir in the back half of 2017 after Buzzfeed reported its existence.
Harper's has denied that they were readying to out the list's author, with Roiphe saying "I would never put in the creator of the list if they didn't want to be named."
Well the list's author, Moira Donegan, perhaps in anticipation of the Harper's piece, just outed herself. She penned an essay in The Cut titled "I Started the Media Men List: My Name Is Moira Donegan," in which she also noted that she was contacted by a Harper's fact checker, which seems to contradict Roiphe's statement.
"None of this was what I thought was going to happen," she wrote about the firestorm. "I only wanted to create a place for women to share their stories of harassment and assault without being needlessly discredited or judged."
There was a fair amount of public outcry over the list, due to the fact that the allegations were made anonymously and, thus, could have easily been fabricated.
The list's proponents have stated that while it could draw false accusations, it is still necessary to democratize the "whisper network" of harassment that protects women from predatory behavior in media, as media institutions have largely failed women.
And they were none too happy that Roiphe was prepping a piece to out list author Donegan. Just check out these tweets, many of them pointing out Roiphe's career-spanning tendency to tear down feminist ideas and movements.
oh and remember when she realized that the wage gap is real because it happened to her? https://t.co/aqTQGD1hDJ

— Andi Zeisler (@andizeisler) January 9, 2018
just shocked to find Katie Roiphe flat-out lied about her plans to dox the creator of the list. glad the creator got to write about it—and honestly assess its limitations—on her own terms https://t.co/nXtnrzfWbw

— katherine krueger (@kath_krueger) January 11, 2018
I just explained who Katie Roiphe was to two younger coworkers and that's as much yelling as I can medically handle for today

— Jess Zimmerman (@j_zimms) January 9, 2018
So please tell me again how Roiphe wasn't going to out this woman https://t.co/xuPqrqysGx pic.twitter.com/kxqG1ZpPze

— Jessica Valenti (@JessicaValenti) January 10, 2018
Never trust anyone – man, woman, Roiphe – who uses the word "hysteria" to discredit something: https://t.co/ea8QXWeW9d

— Anne Helen Petersen (@annehelen) January 10, 2018
Just for fun, here's an article Katie Roiphe's wrote in 1993, where she essentially says, "If the rape epidemic was real, wouldn't there be a whisper network??" pic.twitter.com/6YoiesrQsW

— Gabrielle Moss (@Gaby_Moss) January 9, 2018
*innocently googles Katie Roiphe*

*clicks on wikipedia*

"…Roiphe argues that in many instances of supposed campus date rape, women are at least partly responsible for their actions."

*oh, I see*

— Olivia Messer ? (@OliviaMesser) January 11, 2018
So looks like Roiphe & Harper's were planning on outing list-creator and are now backing down due to protests. And lying about it. https://t.co/YMh4PjAqFK

— Jeet Heer (@HeerJeet) January 10, 2018
And finally…
Katie Roiphe once threw up on my friend's sweater at a book party and then tried to hide the sweater under a couch and that's by far the best thing she's ever done.

— Lauren Bans (@LaurenBans) January 10, 2018
Roiphe has created a Twitter account in order to confront these allegations, saying "It seemed to me, for various reasons, that Moira might want to claim responsibility for the list, and I was testing that premise."
[image via screenshot]
—
Follow Lawrence Bonk (@sidescrollers) on Twitter
Have a tip we should know? tips@mediaite.com