Peter Strzok Reportedly Escorted from FBI Building on Friday, Still Has Bureau Job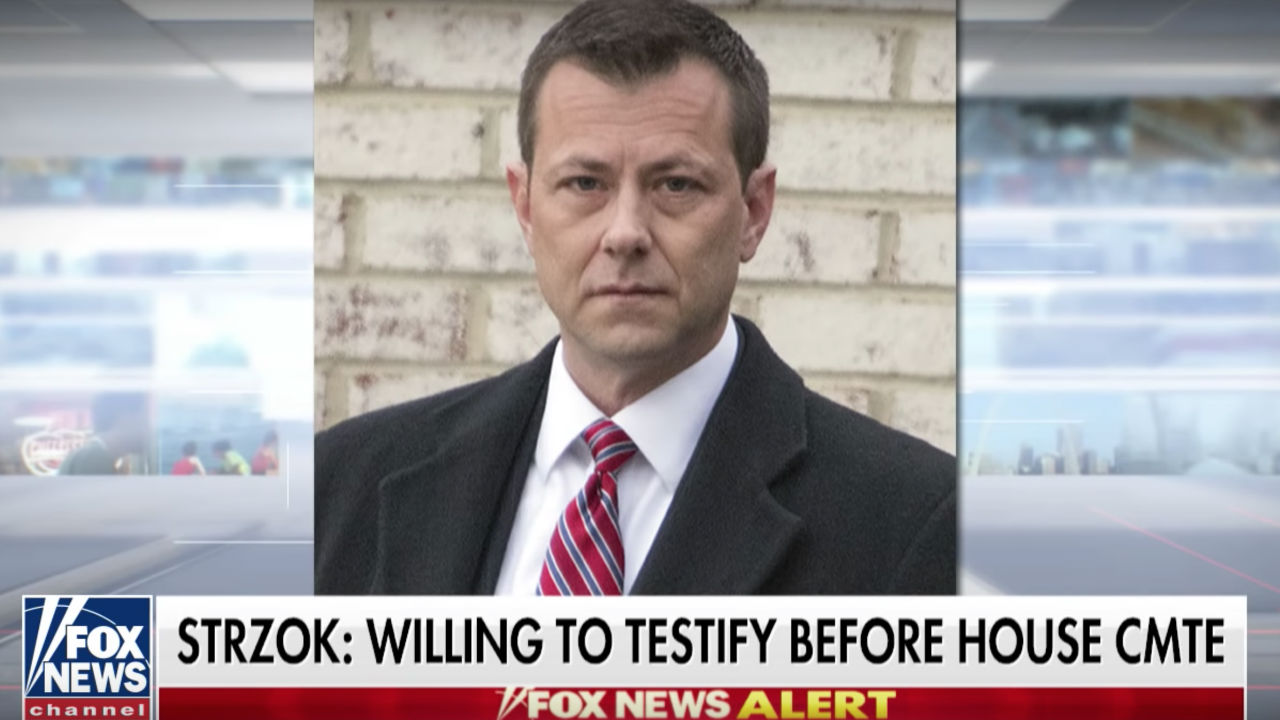 FBI agent Peter Strzok, who was revealed to have sent texts showing animosity toward President Donald Trump's campaign according to a recent Investigator General report, was removed Friday from the FBI building, it was reported by multiple outlets on Tuesday afternoon.
CNN reporter Laura Jarrett tweeted the news Tuesday, noting Strzok has not been fired but has been kept in Human Resources following his dismissal from Special Counsel Robert Mueller's investigative team.
News – FBI special agent Peter Strzok was escorted out of the FBI building on Friday, source familiar tells me; as of today, he is still employed; he's been stationed in Human Resources since dismissal from Mueller team.

— Laura Jarrett (@LauraAJarrett) June 19, 2018
In a statement tweeted by CBS' Paula Reid, Strzok's lawyer, Aitan Goelman, says his client "has steadfastly played by the rules and respected the process," but "continues to be the target of unfounded personal attacks, political games an inappropriate information leaks."
"All of this seriously calls in question the impartiality of the disciplinary process, which now appears tainted by political influence. Instead of publicly calling for a long-serving FBI agent to be summarily filed, politicians should allow the disciplinary process to play out free from political pressure," Goelman said. "Despite being put through a highly questionable process, Pete has complied with every FBI procedure, including being escorted from the building as part of the ongoing examination process."
JUST IN: @AndyTriay reports Peter Strzok was escorted from FBI building amid disciplinary process. Statement from his lawyer: pic.twitter.com/jJ8vcKlXgL

— Paula Reid (@PaulaReidCBS) June 19, 2018
Strzok has faced criticism after the release of the IG report, which showed he assured another FBI official, Lisa Page, that he would help to stop Trump's election.
[Image via screengrab]
Follow Amy Russo on Twitter: @amymrusso
Have a tip we should know? tips@mediaite.com