Piers Morgan Calls on 'Cowardly' Trump to Prohibit the AR-15: 'Grow a Pair, and Ban Them'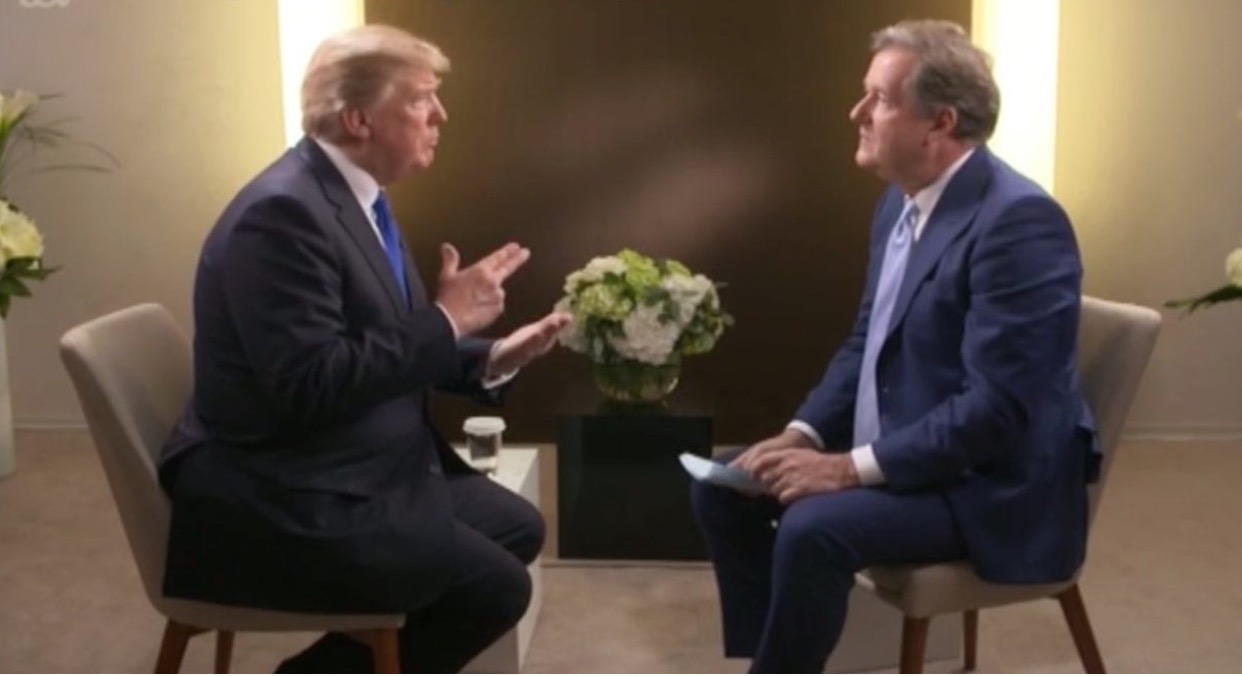 If one were to have a look at Piers Morgan's track record, one might conclude that the Good Morning Britain host is fully on board the President Donald Trump train. Still, he can hop off that train occasionally.
Morgan's known to take a hard line on guns, and in a new op-ed, Morgan has indeed broken with Trump on that issue — calling him a "cowardly tool of the gun lobby."
In a piece for the Daily Mail, in Morgan said that the Pittsburgh synagogue shooting should prompt a new conversation about America's gun laws. Trump responded to the shooting days ago by saying it wouldn't have been so bad if the temple had an armed guard around, though Morgan was not impressed.
From the op-ed:
'As you know, numerous police were badly injured.'

Yes, they were Mr President.

Four officers were shot, in fact.

And they were armed, highly trained, and knew what they were dealing with by the time they arrived at the synagogue.

So what possible chance would a solitary guard have to stop a lunatic who burst in during a service blazing away with a semi-automatic rifle?
Morgan went on to note Trump's connections to "his paymasters at the NRA" while comparing the president's Pittsburgh remarks to what he said in the aftermath of the Parkland shooting. He called Trump a "compliant President who will do [the NRA's] bidding" and never ban the AR-15 assault rifle because "he thinks it will be electoral suicide not to."
"President Trump loves reminding us that his top priority is to 'keep America safe'. Yet he deliberately chooses to do nothing to stop crazy people repeatedly using AR-15s to slaughter Americans, because he doesn't want to upset a despicably cynical and ruthless lobby group hell-bent on turning America into a militarized state. Stop being such a coward, Mr President…AR-15s have no place in ANY civilized society. Grow a pair, and ban them."
[Image via screengrab]
— —
>> Follow Ken Meyer (@KenMeyer91) on Twitter
Have a tip we should know? tips@mediaite.com